2021 Bailey Caravan Accessories
Posted by:

PRIMA Team

Posted on: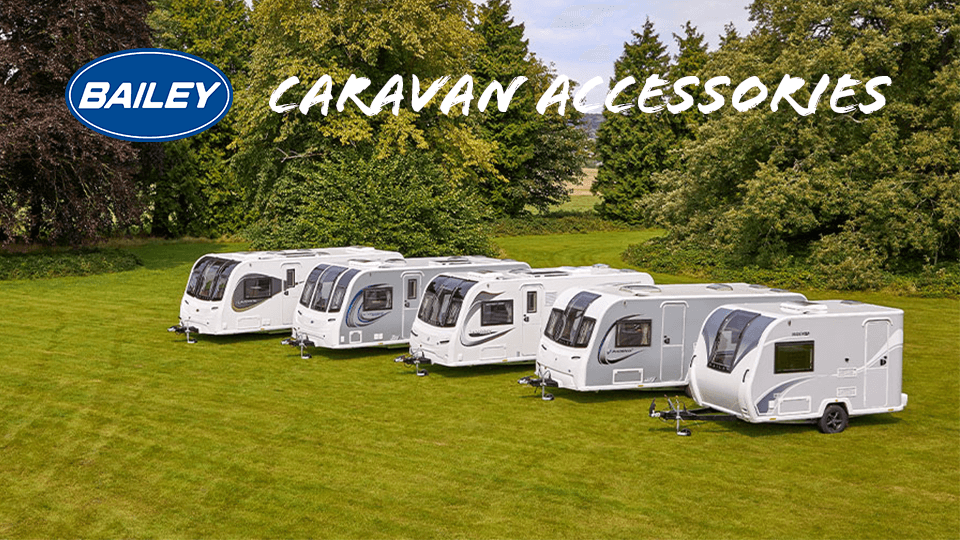 We have entered 2021 with an exciting Bailey caravan range as Bailey continue to bring new and exciting models for a comfortable and convenient getaway. The line-up includes two newcomers bringing a modern feel and a range of accessories. All accessories are designed for specific compatibility with your Bailey model for a more tailored and enjoyable home away from home experience.
Make the Most of Your Journey
PRIMA Leisure has a wide range of genuine OEM parts and quality accessories to enhance your experience in your home away from home. Whether you are avoiding tricky routes when towing or adding extra features for your getaway, as the home of Bailey parts, we have a wide range of accessories, spare parts and upgrades specifically designed to make your journey comfortable to make you feel at home.  
The full range of Bailey Caravan Accessories is now available.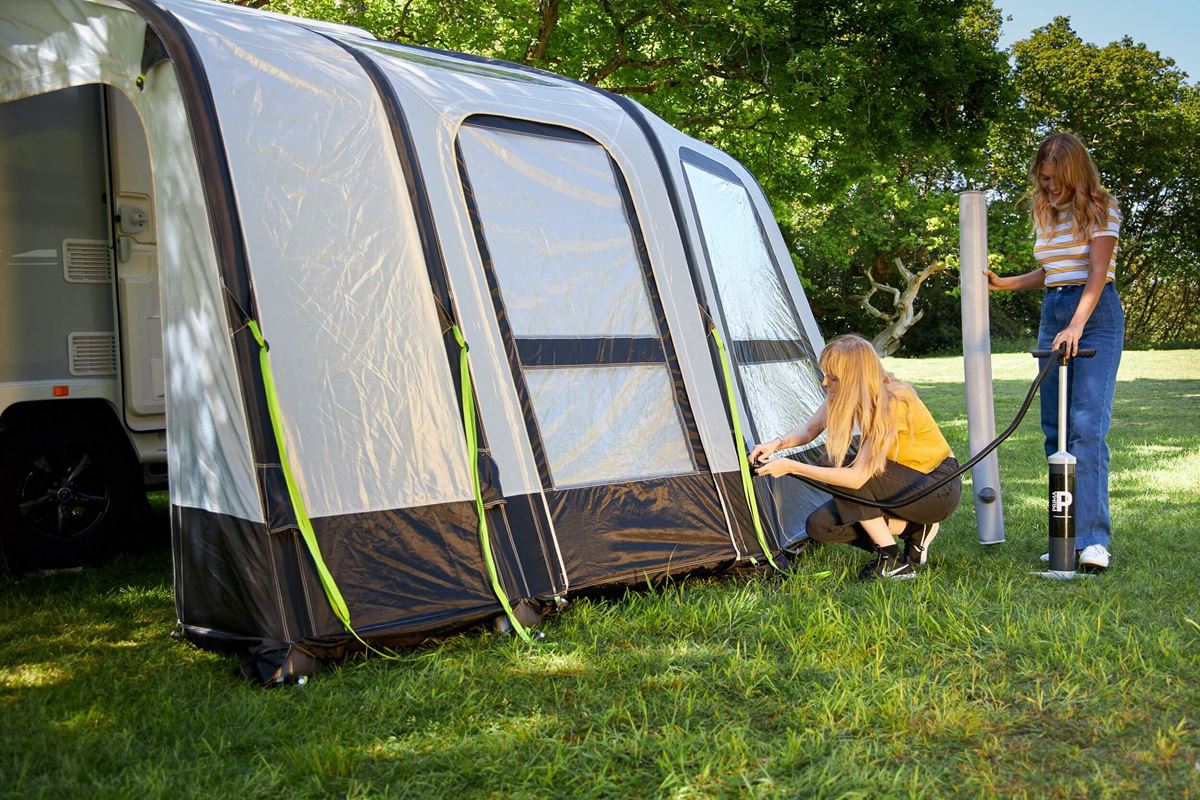 Air Awnings 
The PRIMA Air Awning range offers three unique designs perfect for enjoy extra living, storage or sleeping space. Not only are air awnings easy to inflate, they offer great weight savings compared to traditional awnings. If you are away for longer especially on seasonal pitches, The Classic Canopy Air Awning is an easy to pitch and durable option ideal for use over longer periods.  The unique bespoke Discovery Air Awning designed to add extra space to your Discovery caravan.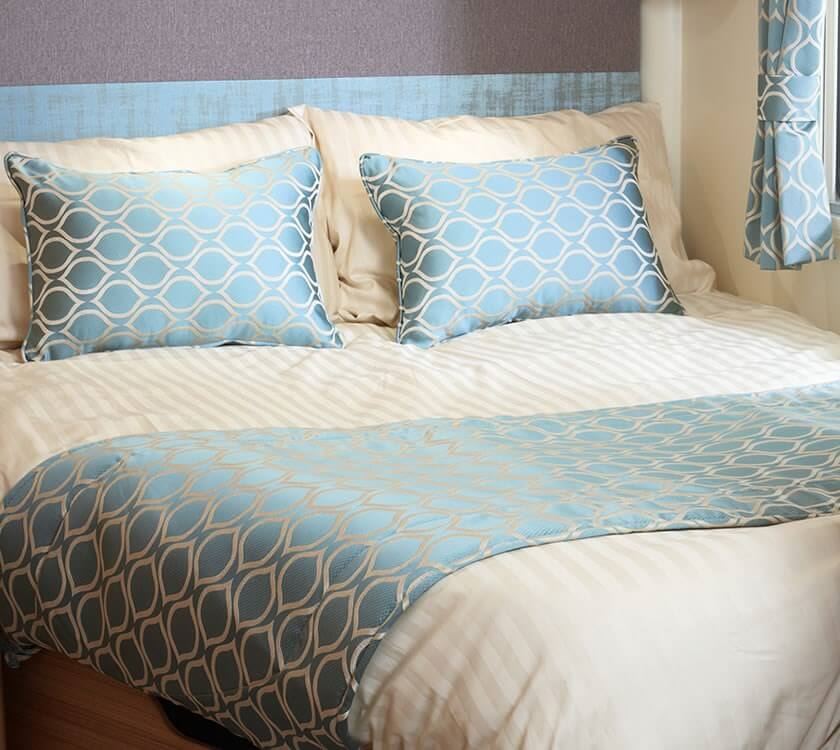 Bedding Sets
Custom made using quality material; bedding sets are the perfect stylish finish for your caravan. Complete with extras, including bed runners and scatter cushions, all bedding sets are specifically designed to fit the shape of your mattress and match your caravan's upholstery.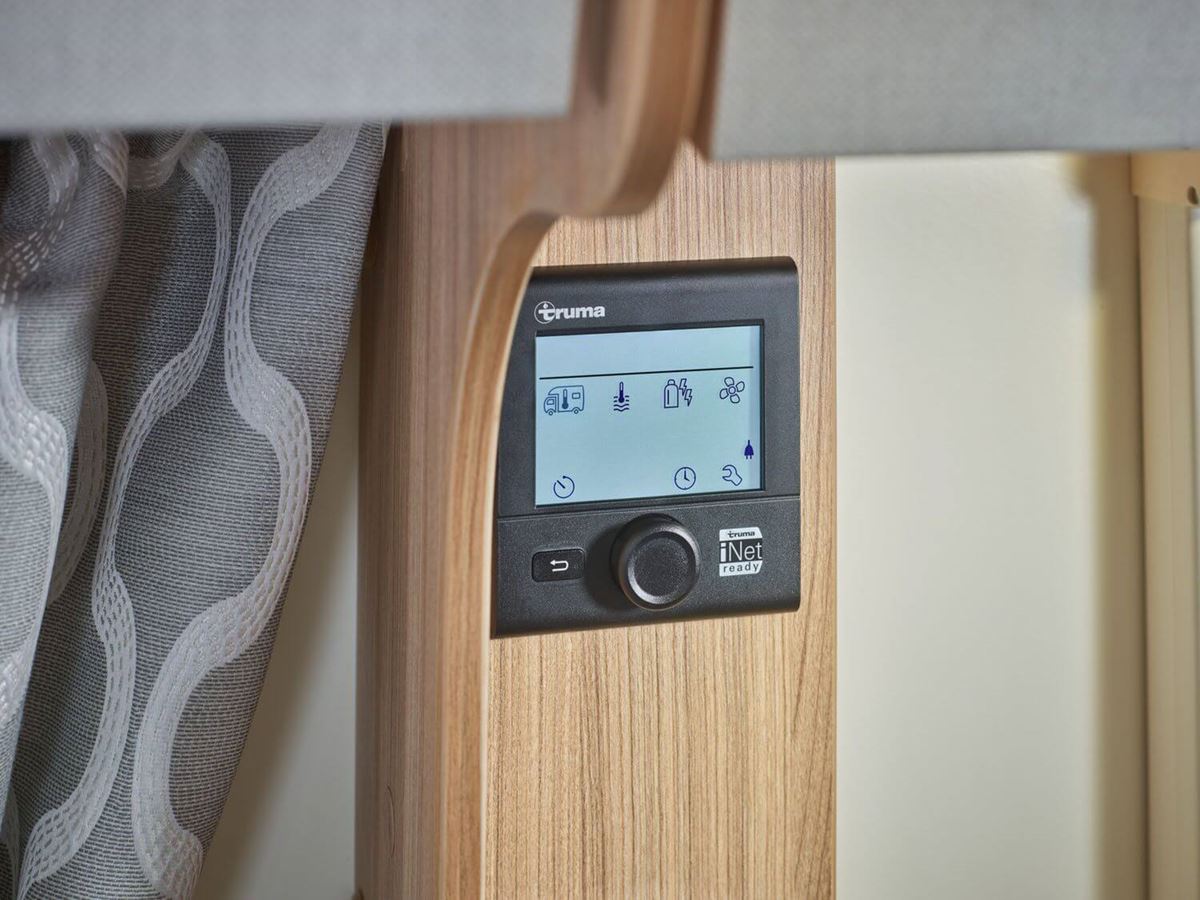 Tech 
We all love a gadget, especially when it makes tasks more convenient.  From avoiding winding roads with a Caravan Sat Nav to accurately checking your gas supply and controlling your heating and hot water on your smartphone with the Truma iNet system, the technology and multimedia range has gadgets to make your time away easier so you have more time to relax!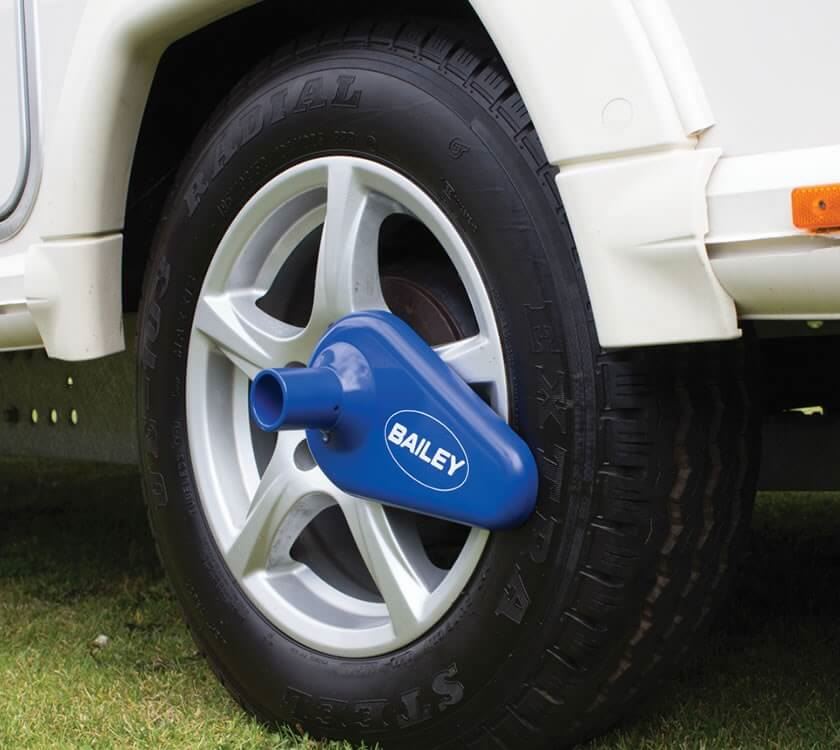 Security
Keep your caravan secured while away or in storage. Whether you are after an ALKO wheel lock or you are looking for easy to fit locks, PRIMA have a range of safety and security options to help keep your caravan secure wherever you go.
Save time and avoid frustration with our range of Bailey branded wheel locks, designed to fit without the need to align your wheel or the Bailey hitch locks which are just as easy to fit on modern hitch systems.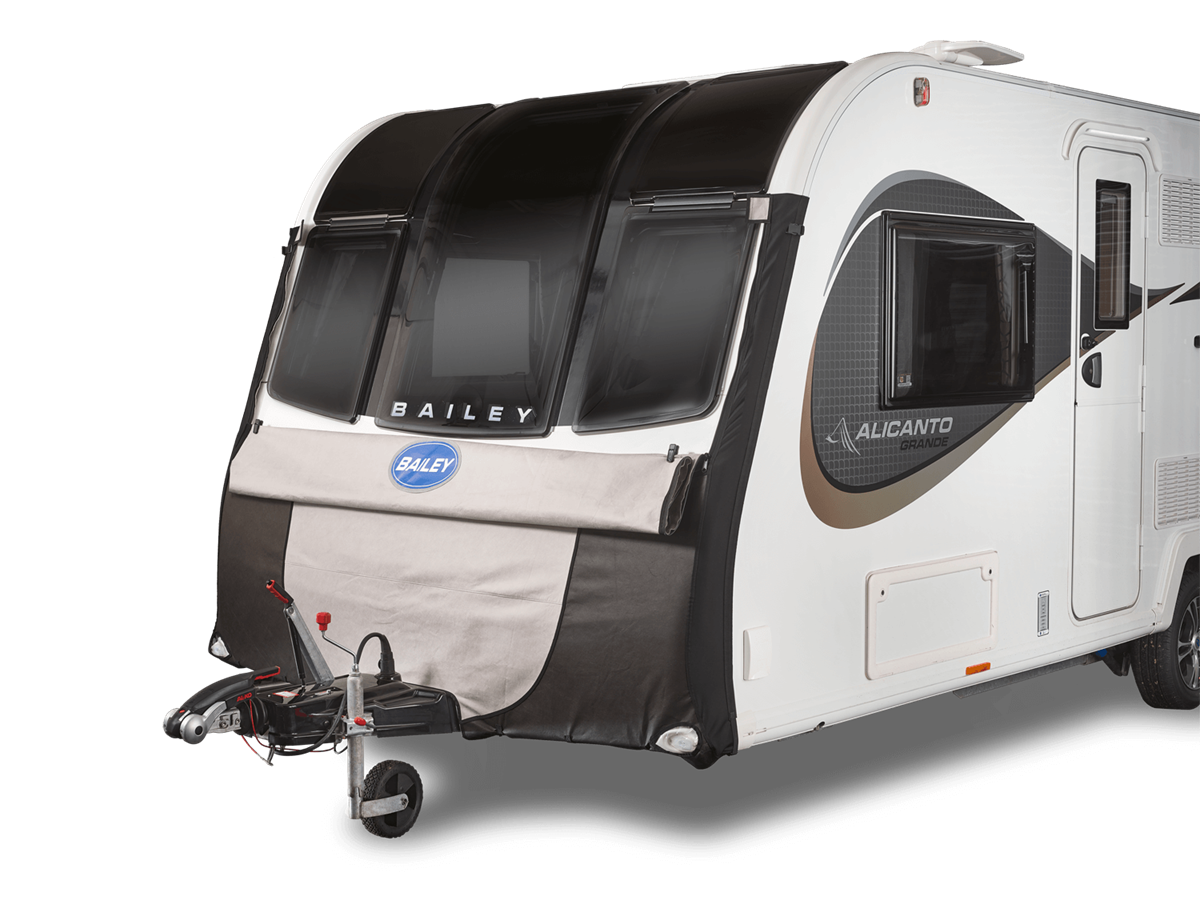 Stay Covered
Keep your caravan protected while travelling by fitting the correct covers and protectors. From towing covers for protection from dirt and stone chips in transit, and wheel & hitch covers when you have parked up to winter fridge vent covers during storage. No matter the size of your caravan, there is a protector will be the perfect fit for you helping you keep everything in best condition.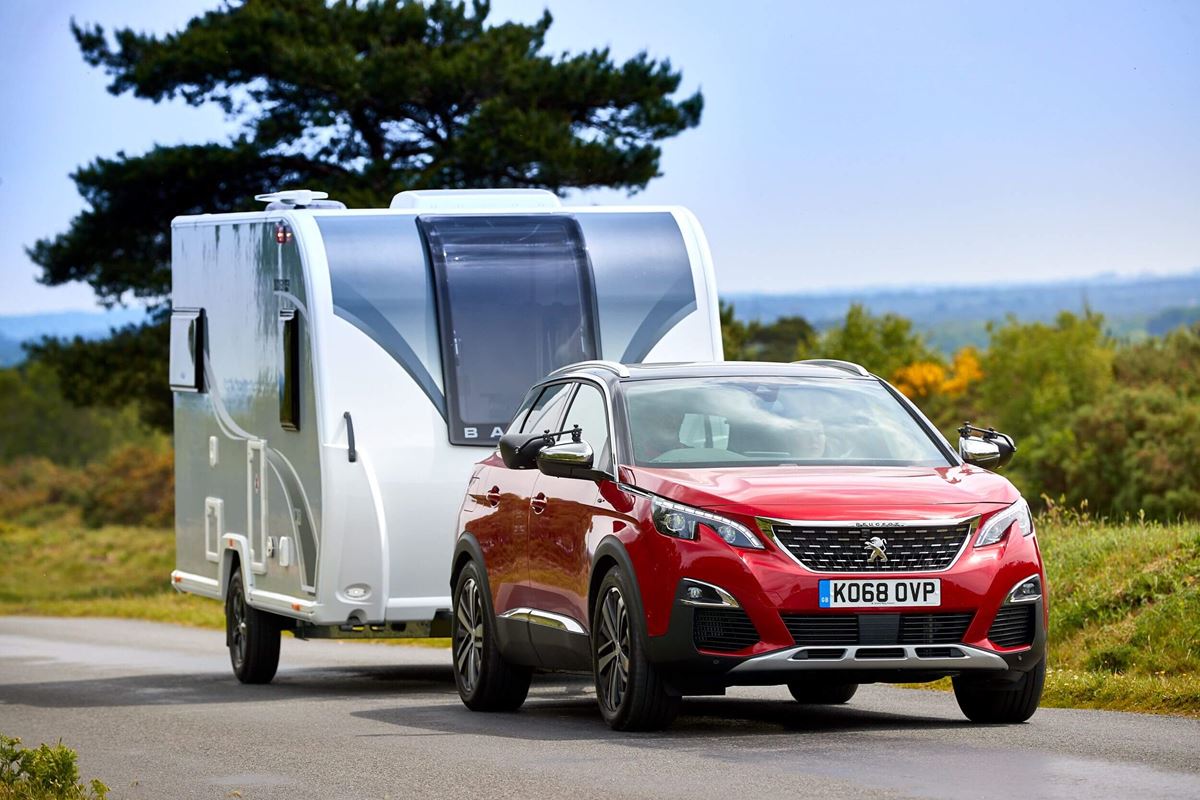 Max Weight Upgrade Kits
Some caravans have the capacity to be carry a higher payload. You may be able to increase your towing capacity to carry more than the advertised weight by purchasing a max weight plate upgrade kit.  You can check your caravan's maximum payload on the Bailey website.
But wait, there's more!
PRIMA have a wide range of parts and accessories available to help you prepare for your next getaway in your Bailey caravan. You can find parts suitable for your van by search using our 'search by model' feature. Have a quick ready of our handy guide to finding parts on the PRIMA website. Simply select the Year, Make and Model or VIN of your caravan and search away. 
Don't forget, you can also ask your retailer about the accessories for your van! They can show you what is best suited for your caravan and the costs associated. You can find your local retailers through the online Bailey retailer search here.  
If you have a Bailey motorhome, we have other specific Bailey Motorhome accessories now available.  
If you are still unsure, you can contact our customer services department who are here to help via email and phone on info@primaleisure.com and 0344 326 4000.