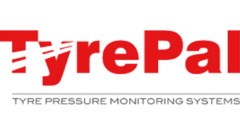 TyrePal TPMS
Keep your caravan safe on the road with the TyrePal caravan tyre pressure monitor. TyrePal easy-to-use caravan tyre pressure monitors keep a constant check on your tyre pressure, so you can be sure they're always inflated to the correct level.
When you fit a TyrePal TPMS to your caravan and keep your tyres properly inflated, you reduce the chance of dangerous blowouts and save money on fuel and replacement tyres.
Find out why you need a good quality TMPS with the PRIMA guide to TyrePal.