TyrePal Tyre Pressure Monitors for Caravans
Posted by:

PRIMA Team

Posted on: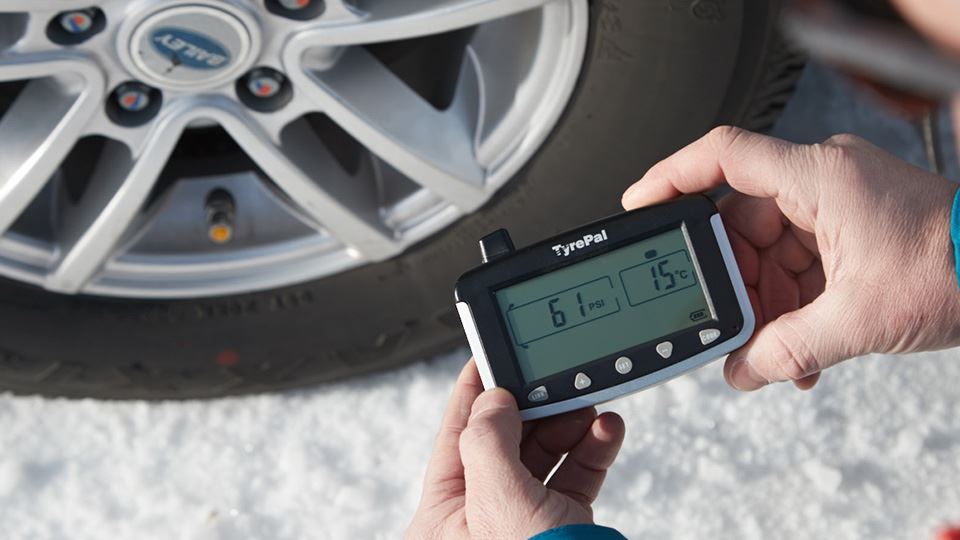 Tyre pressure monitoring systems (TPMS) for caravans and motorhomes are valuable safety devices that you can add easily to your outfit to improve safety and fuel efficiency. These systems check the air pressure and temperature in each tyre and alert the driver if the pressure drops or overheats, helping you stop accidents before they happen.
If you are looking for a way to improve the safety and efficiency of your caravan or motorhome, a TyrePal TPMS is a great investment. 
What is a TPMS?
A TPMS is a device which checks the air pressure and temperature of a vehicle's tyres. It typically consists of tyre-mounted sensors and a monitor that displays tyre data to the driver while driving in real time. The sensors' data is sent by radio signal to the monitor and alerts the driver (audibly and visually) if the tyres begin to read outside of the safety levels, warning you of the issue and allowing you to safely pull over to investigate.
TyrePal is a leading manufacturer of TPMS systems for caravans and motorhomes.
What can a TyrePal TPMS do for caravan and motorhome users?
TyrePal tyre monitoring systems can do a number of things for caravan and motorhome users, including:
Prevent accidents.

 

Low pressure and overheated tyres can lead to accidents, especially when towing. A TPMS alerts the driver if the tyre overheats or drops below a safe level or pressure, giving them time to act and prevent an accident.
Improve fuel efficiency.

 

Underinflated tyres can increase fuel consumption by up to 8%. A TPMS can help to ensure that the tyres are always properly inflated, which can save money on fuel.
Increase safety.

Underinflated tyres increase rolling resistance, cause uneven tread, and reduce braking performance. A

TPMS can prevent any of these from developing, therefore increasing the life of your tyres.
TyrePal Tyre Pressure Monitoring Systems 
TyrePal is a leading manufacturer of TPMS systems for caravans and motorhomes. They offer a range of caravan tyre safety products including: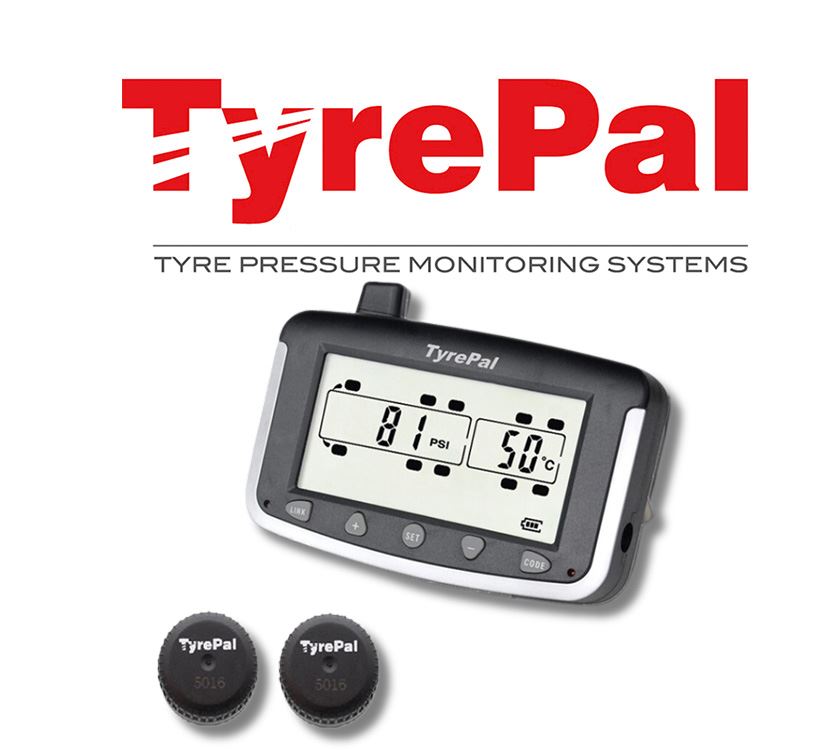 Easy wireless installation.
Clear monitor display.
Monitors up to 99psi/6.8 bar.
Scrolls through each sensor.
Can monitor up to 22 tyres over 2 vehicles.
Includes monitor, 2x sensors, batteries, monitor mount, tools, and charging lead.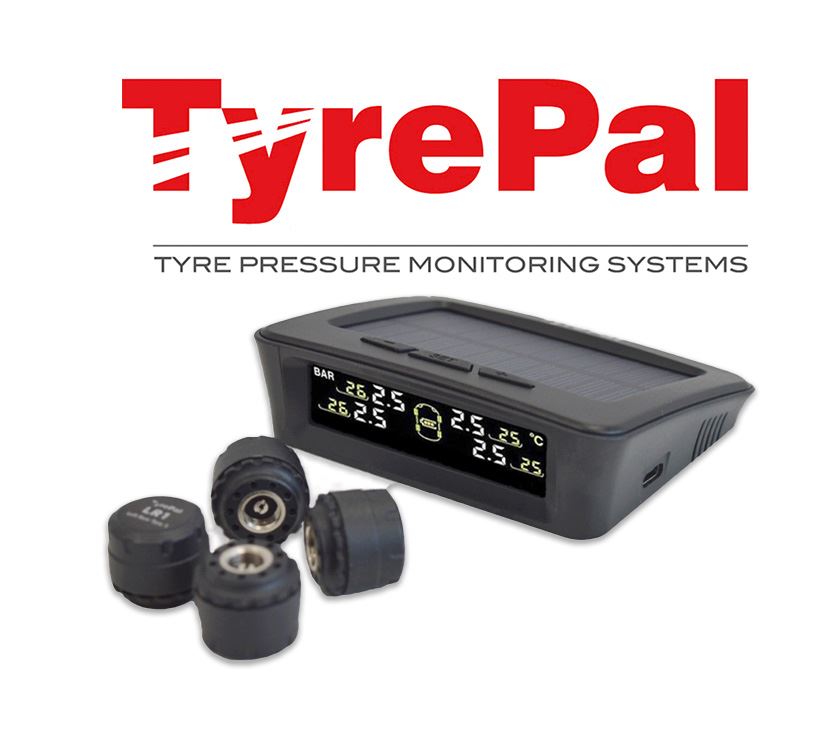 Easy to fit and accurate.
Clear colour display.
Measures tyre pressure up to 99psi / 6.8 Bar.

M

onitors the air pressure in up to 7 tyres on 1 vehicle.
Includes monitor, 4x sensors, 4x batteries, dust shields and lock nuts, tools, and charging lead.
TyrePal Smart Signal Repeater is available separately to extend the range.
Benefits of TyrePal TPMS:
Peace of mind: Knowing that your tyre pressure is always at the correct level can give you peace of mind, especially when driving long distances.
Convenience: A TPMS can save you time and hassle by automatically alerting you to any problems with your tyre pressure.
Cost savings: A TPMS can help you save money on fuel and tyre repairs by preventing accidents and premature tyre wear.