Avtex Tourer Three Sat Nav for Caravans and Motorhomes
Posted by:

PRIMA Team

Posted on: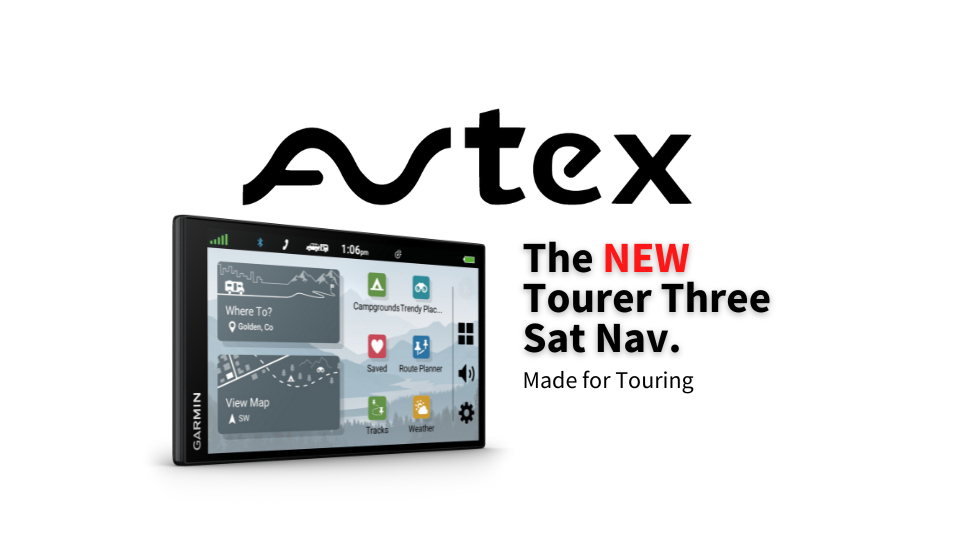 Know exactly where you are going with the NEW Avtex sat nav for caravans! The Avtex Tourer Three is packed with brilliant new functions, upgraded features, and new touring information, so you have a trouble-free journey.
Avtex Sat Nav for Caravans
The Avtex sat nav series has long been recognised by the industry as one of the best sat nav for caravans on the market. Designed hand-in-hand with GPS experts Garmin, the new Avtex Tourer Three builds on all the favourite functions of the Tourer Two sat nav and adds brand new functions, so you can enjoy your tour of the UK and Europe without a hitch.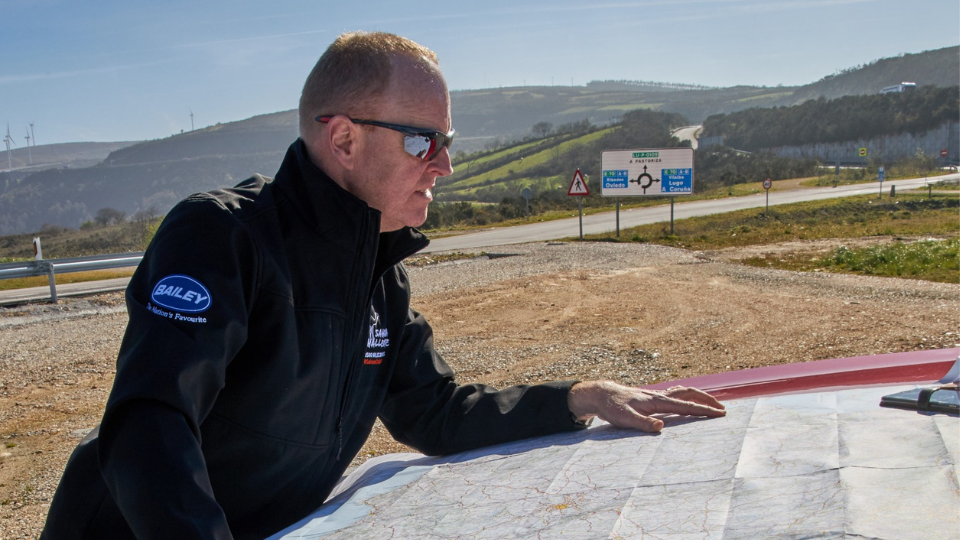 Sat Nav for Caravans
GPS and satellite navigation are something we all rely on. So, why do you need a specific caravan sat nav? Well, the major difference is that Avtex intends their sat nav for touring — they do not just add a 'towing' setting to the standard GPS or tout a feeble phone app. Avtex actively tailors the Tourer sat navs for caravans. And with touring at the heart of the design, you can be sure any route suggested is suitable for your outfit. So, no more directions to impossibly narrow and windy lanes, weight-restricted bridges or shepherded up sharp or dangerous inclines.
What's New for the Avtex Tourer Three Sat Nav?
Enhancing the handy functions of the previous RV sat navs in the Avtex Tourer series, the Tourer Three adds features and new campsite guides, alongside updated satellite imagery, FREE updates, directions using real-life landmarks, and even directions to local beauty spots and suggestions for the best scenic routes.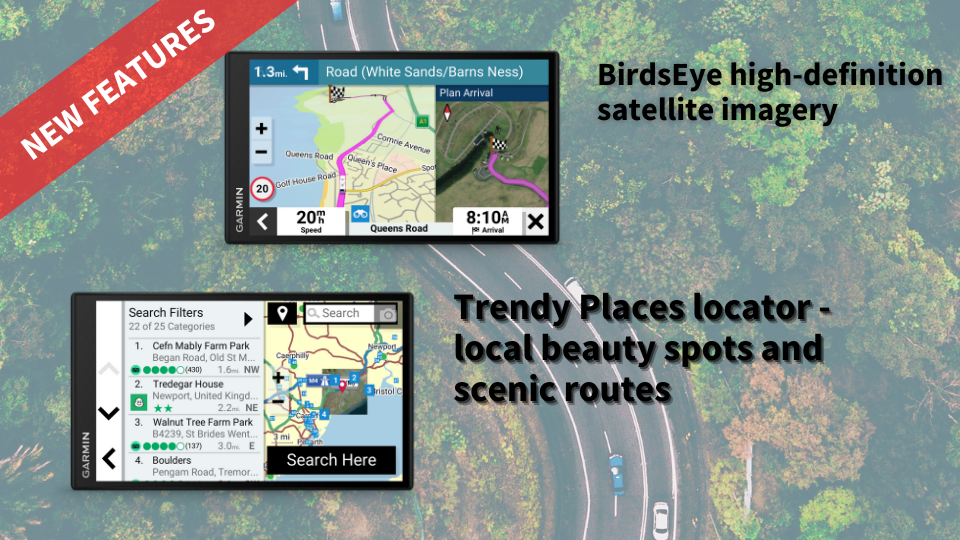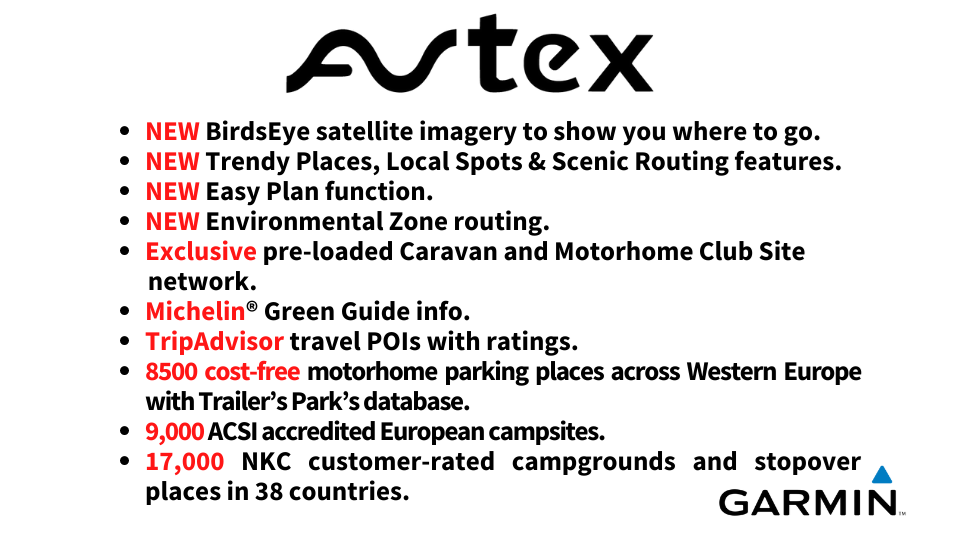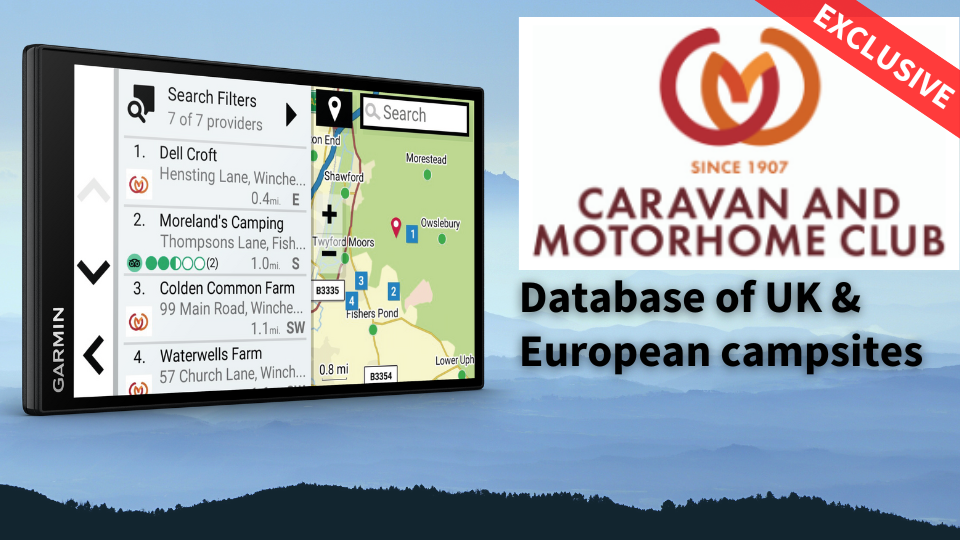 Get Access to the Caravan and Motorhome Club's vast network of sites across the UK and Europe. Find your preferred campsite using simple filterable directories.
Is the Avtex Sat Nav Suitable for Caravans and Motorhomes?
YES! Avtex's camper sat nav includes a function to select the style of your outfit — all you have to do is enter your vehicle profile, and the Tourer Three will pick the most suitable route while displaying speed limits, height restrictions and driver alerts, even the upcoming weather.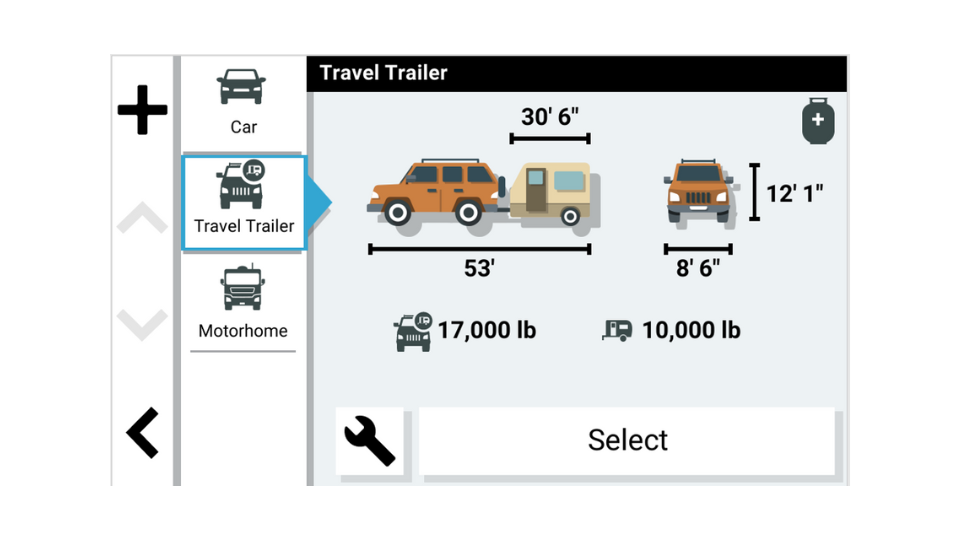 Is an Avtex Sat Nav the Best Caravan Sat Nav to choose?
Avtex is trusted by thousands of campers each season to get them to their destination safely. And with all the touring-specific features, specialised design, and reliability, Avtex Tourer is practically a byword for caravan and motorhome sat navs.