KARTT – Ultimate Jockey Wheel & NEW Superwheel
Posted by:

PRIMA Team

Posted on: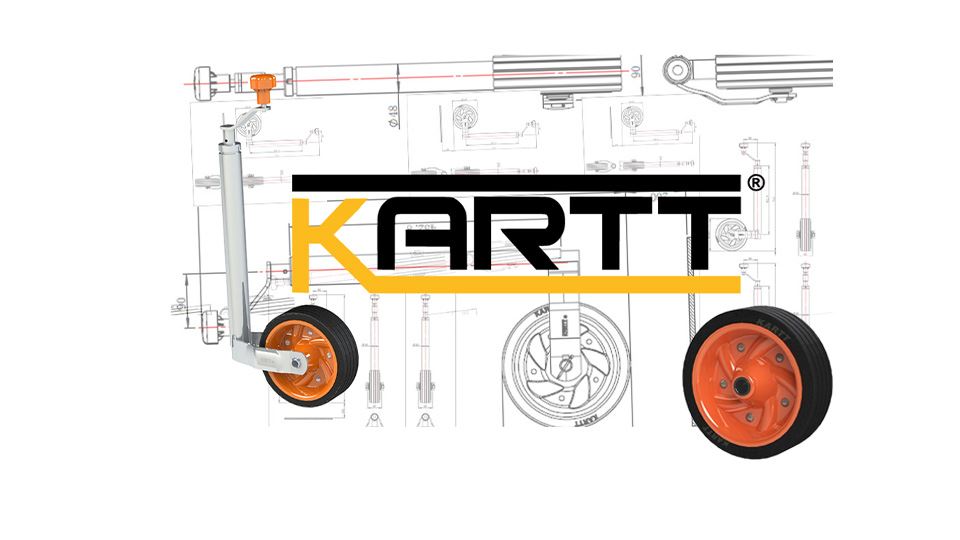 Leading caravan jockey wheel manufacturer KARTT has developed and upgraded the Ultimate Jockey Wheel with the trail-blazing low-profile Super Wheel! The re-engineered KARTT jockey wheel Superwheel features a larger rim, superior rivets and a state-of-the-art solid rubber tyre.
NEW – KARTT Ultimate Jockey Wheel! 
The upgraded KARTT Ultimate Caravan Jockey Wheel makes life even easier for caravanners. Developed with feedback from experienced caravanners and newbies alike, the Ultimate Jockey Wheel has taken a huge step forward with the introduction of the Kartt Superwheel!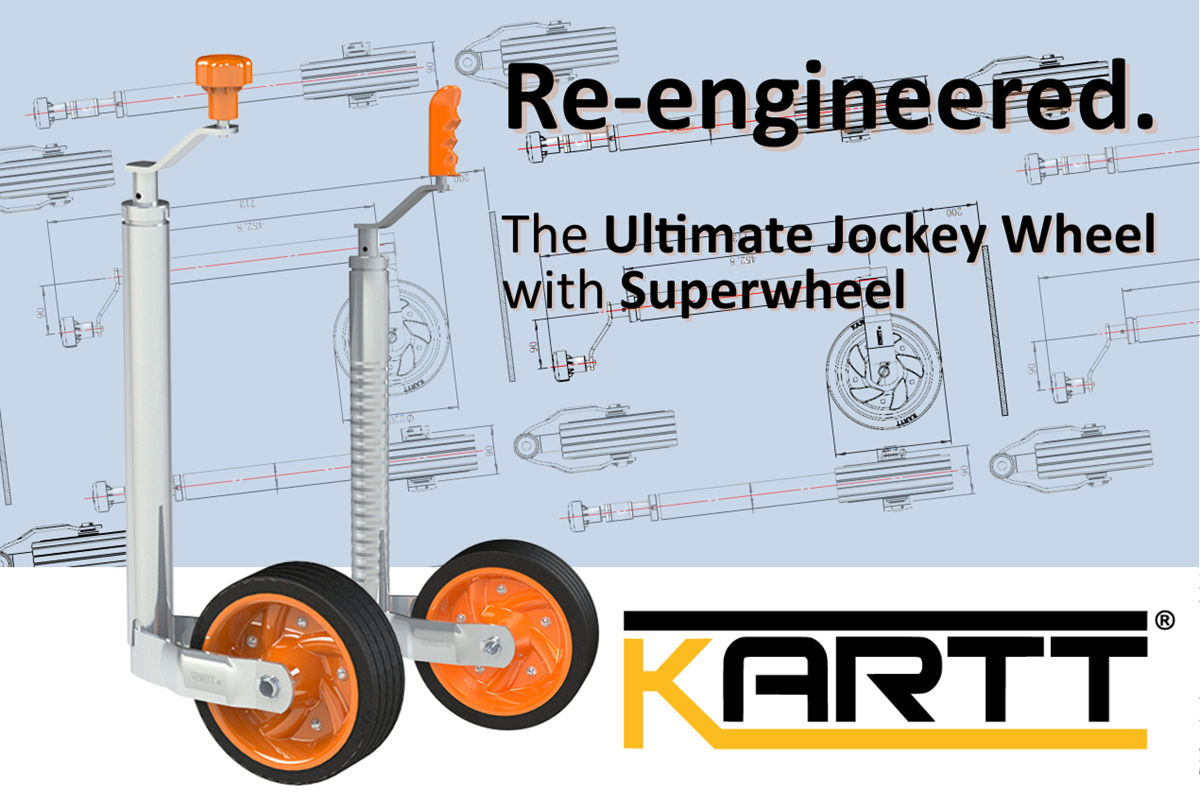 Based in the UK, KARTT is confident to dub its distinctive orange caravan jockey wheel The Ultimate. Tested to twice the recommended industry standard for working capacity, it is certainly a jockey wheel to get excited about.
Standard jockey wheels tend to have a pneumatic tyre to cushion the blow of a kerb and run smoothly over rougher ground. The problem with pump-up tyres is they lose pressure and deflate. KARTT Ultimate Jockey Wheels feature 100% puncture-resistant solid rubber tyres and offer a smooth ride.
The re-engineered KARTT jockey wheel:
100% puncture-resistance high-quality solid rubber tyre.
Smooth travel across most surfaces including tarmac, gravel, chippings, grass and sand.
High impact-resistance over kerbs and rough ground.
Ideal for use with motor movers.
Easy handling with an ergonomic easy-grip knob for smooth steering.
Maintenance-free nylon bearing for smooth running and no grinding metal-to-metal wear.
Quick and easy installation.
High-quality metal and plating on all components.
Corrosion resistance with a baked-on powder coating for full protection against rust from road and sea salt.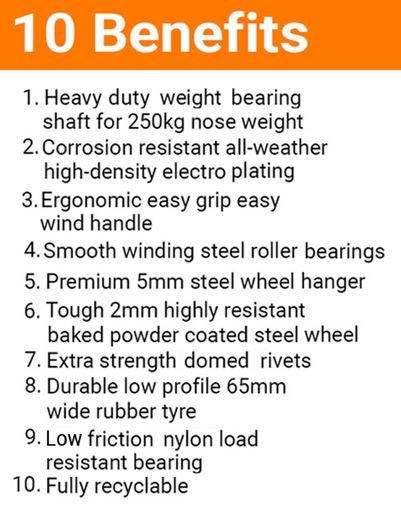 Why buy the Ultimate Jockey Wheel?
Engineering Philosophy - research and refinement 
Using feedback from Caravan and Motorhome Club members, the KARTT Superwheel is designed to deliver ultimate performance at an exceptional price point. Re-engineered with an enlarged rim, superior rivets and a state-of-the-art lower profile recyclable rubber tyre, rigorous testing has demonstrated the durable rubber and enhanced all-terrain 65mm-wide wheel is ideal for use with motor movers and challenging conditions.
Built to withstand the rigours of touring and year-round exposure to the elements.
Each component and material is chosen for its durability. 
The 20mm steel axle tube runs inside a maintenance-free nylon bearing.
KARTT Turn-Lok anti-vibration device stops the handle unwinding while travelling – something that could cause serious damage to the caravan or other road users.
Replacement

 

KARTT Super Wheels

 

are available for easy maintenance and Kartt-quality assurance.
Use the Jockey Pocket Wheel Protector to prevent damage to the wheel, and add extra stability when parked up.
Easy one-handed winding action.
Ergonomically designed knob for easy grip.
5mm thick flat steel bar welded handle that does not bend or break.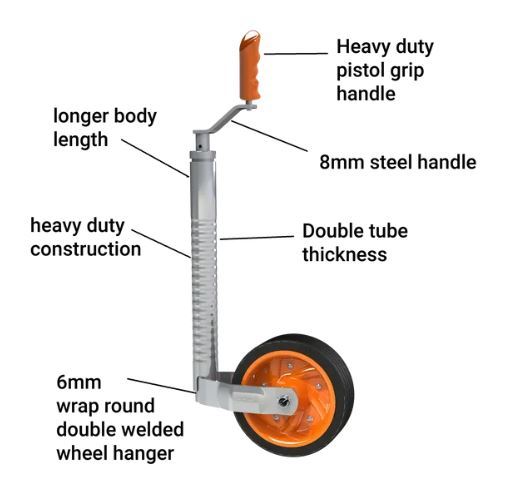 Thousands of caravanners love the unique Kartt Jockey Wheel and get the benefits every time they take the caravan out. Are you one of them?