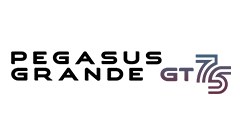 Pegasus Grande GT75 Accessories
The Bailey Pegasus Grande GT75 celebrates 75 years of Bailey of Bristol! Join the party with Bailey caravan accessories and upgrades from PRIMA Leisure.
Whether you need a weight upgrade, tailormade bedding set, or bespoke caravan cover, the PRIMA selection of Pegasus Grande GT75 accessories and upgrades will transform this spacious model into something exceptional.