The Clever Cover For Your Bailey Caravan Wheels
Posted by:

PRIMA Team

Posted on: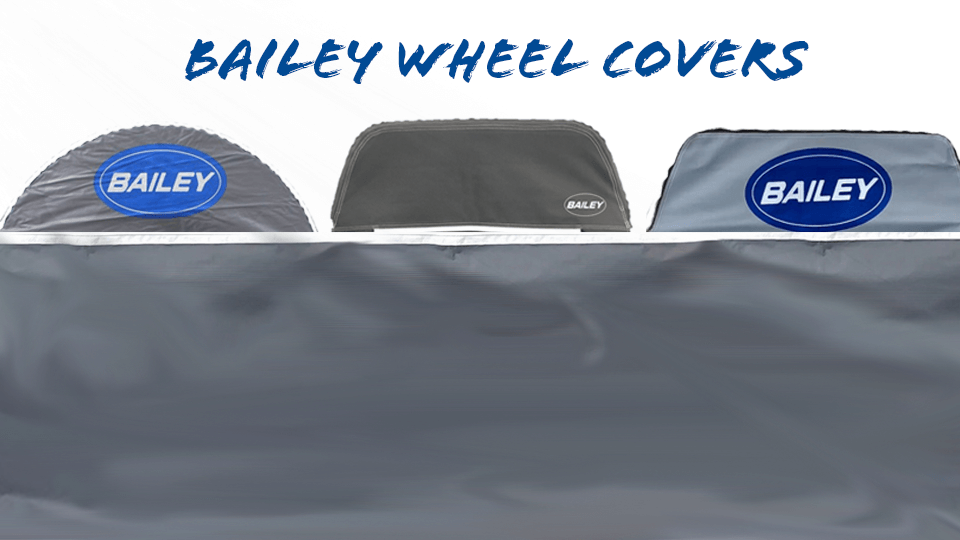 Save Time Whilst Saving Your Tyres
Time is precious on your holiday. Once you have made it to the campsite through the long and narrow roads, pitched and un-hitched, set up your water carrier and your awning (whilst trying to avoid arguments), you can find that hours have passed! Well, we wanted to make life easier for at least one part of the process: Attaching a wheel cover.
How many times have you tried to attach a wheel cover using suckers that fall off, or by attaching some fiddley device to your van or wheel? Well, if you own a Bailey caravan, you have a much easier, time-saving, solution. 
Bailey caravans are designed with an extrusion that runs over the wheel arch that you can use to attach the wheel skirt to (Honest! Have a look at your wheel and you'll find one). This acts like a tiny awning rail - simply thread the beading on the wheel arch cover through the extrusion. The cover is then securely attached to your van, fitting snuggly and quickly and keeping your wheel, and belongings, clean.
Two Reasons Why a Wheel Cover is Essential
1. No more chilly awnings
When relaxing in your awning, the last thing you want is for a cold draught to creep in and ruin your comfort. Draughts can sneak through the gaps in your wheel, even with an awning draught skirt applied. The wheel skirt covers cover the wheel perfectly and the awning draught skirt can be attached to them with a figure 8.
2. Keeping your tyres protected
Wheel covers can also protect your tyres from the weather. When your van sits on a site, it is constantly exposed to UV rays that can actually cause your tyre to weaken and deteriorate over time. The cover can act as a barrier between those rays and your tyre, prolonging its life in the process. It can also keep your alloys clean from dirt and dust around the campsite or when in storage.
Finding the right wheel cover for your Bailey caravan
Bailey has changed the shape of the caravan wheel spat over the years. PRIMA have developed different styles to bespoke-fit each shape of both single and twin axle wheel arches for most recent Bailey caravan models. The more recent Bailey wheel spats have a challenging squared-off shape, so we developed a wheel arch cover with a zippable beading that is easier to thread through the extrusion, then zip up.
Here are a couple of useful tables to help you find the wheel cover to fit your caravan. Who doesn't love an informative table?
Can't see your Bailey caravan model listed? Don't worry! We are currently looking into making wheel skirt covers for our newest vans and some of our older models too. If you would like us to let you know when we have a cover for your vans wheels, fill out our mailing list here.