Exclusive Bailey Accessories for Your Alicanto Grande II
Posted by:

PRIMA Team

Posted on: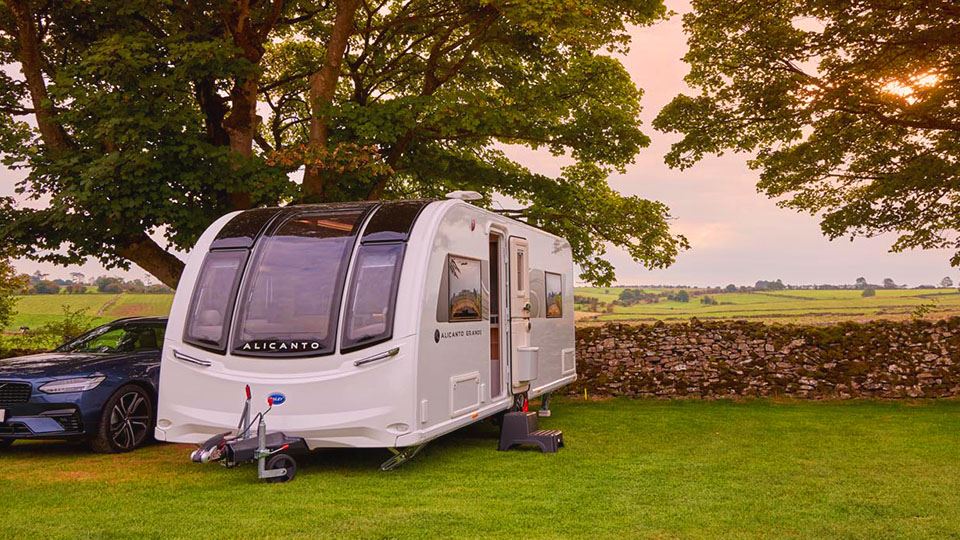 Exceptionally well-equipped and elegant as standard, the new Bailey Alicanto Grande is the last word in caravan kerb-appeal. Add your own splash of style with a range of exclusive caravan accessories, tailor-made to match the peerless Alicanto 5-star experience. Available to purchase directly from PRIMA Leisure or your local Bailey retailer, with these accessories you can create the perfect sanctuary.
Keep reading to discover our fav accessories and visit our Alicanto Grande II accessories page for the full range of upgrades, and make the most of your pride and joy!
​Tailored Caravan Bedding Sets for Alicanto Grande II
Make the spectacular Alicanto Grande interior your own, with your choice of bespoke bedding. Designed to fit the Alicanto island bed perfectly, and in a choice of two gorgeous colour schemes, each tailored-made set creates a colour-coordinated flow throughout the whole interior. Available in two specular designs to complement the standard Portabello upholstery or the optional Latimer soft furnishing.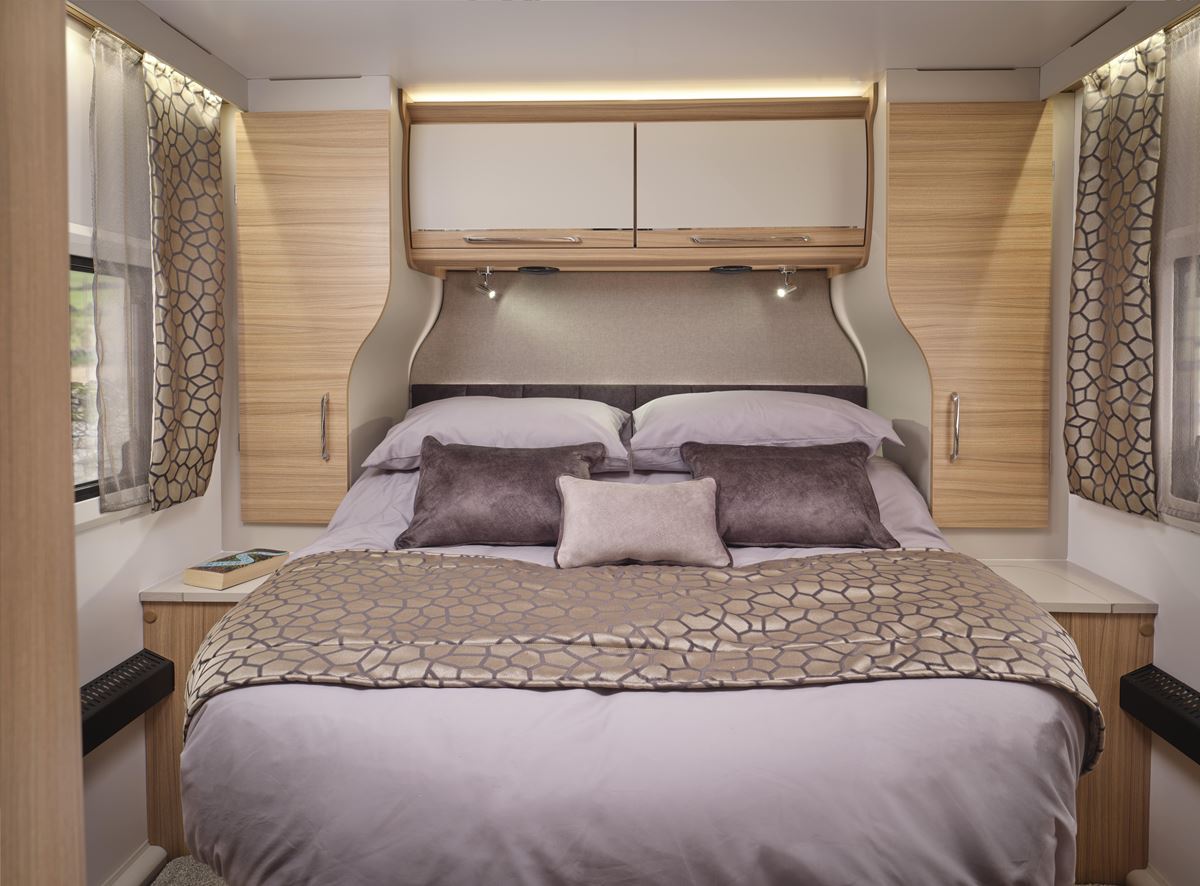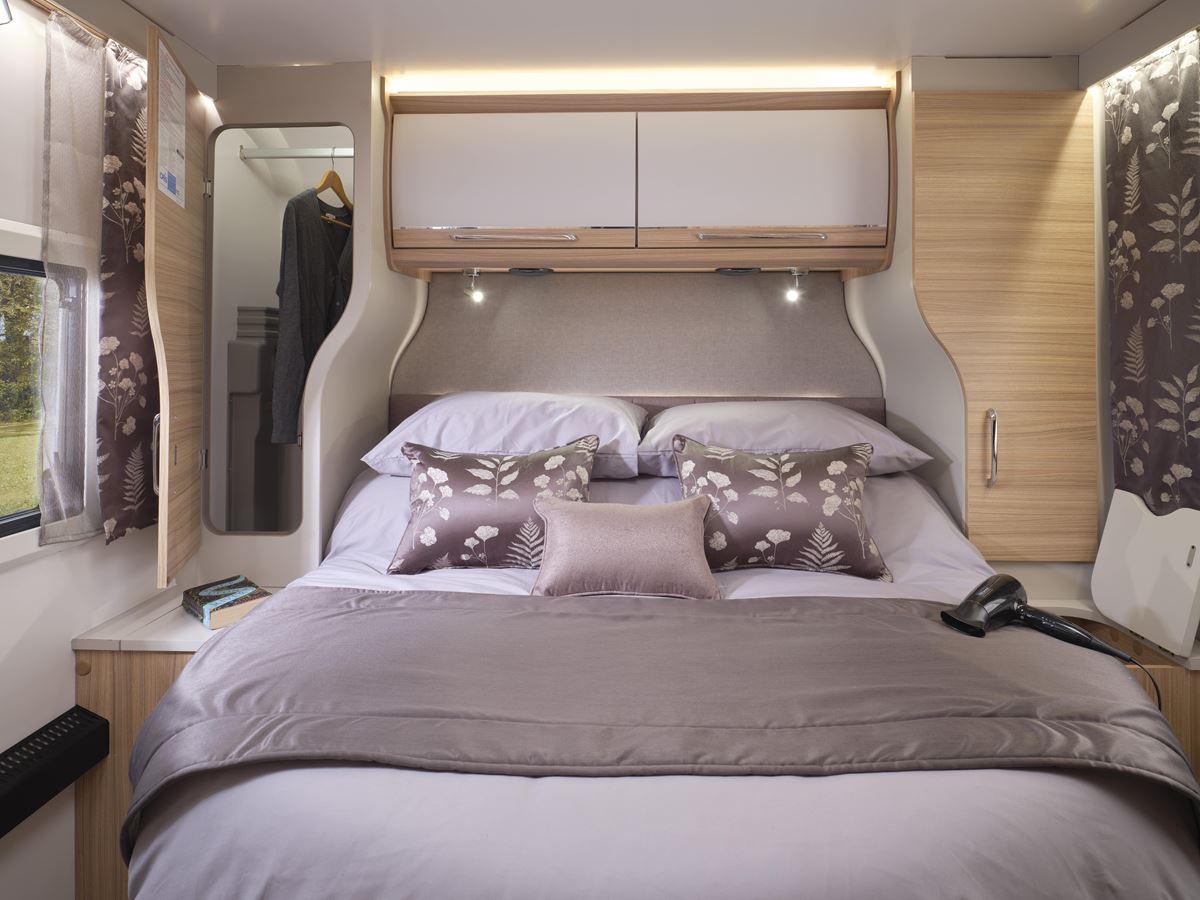 Bedding and Upholstery for Bailey Caravans
Visit our upholstery and soft furnishings section for a huge range of caravan upholstery to refresh your beds, chairs and sofas, and make your Bailey look as good as new. Available exclusively from PRIMA Leisure.
Bespoke Caravan Curtain Sets — Alicanto Exclusive!
Plenty of people prefer a set of traditional curtains over the standard caravan blinds. If curtains are your style, choose from a range of tailor-made caravan curtains designed to match your Alicanto soft furnishings. Simply select your style and click into place using the pre-fitted curtain clips for effective blackout and cosy privacy. Once you're ready to face the world outside, throw the curtains back and secure them with the handy sewn-in tiebacks. Available in two eye-catching designs to complement the standard Portabello upholstery or the optional Latimer soft furnishing.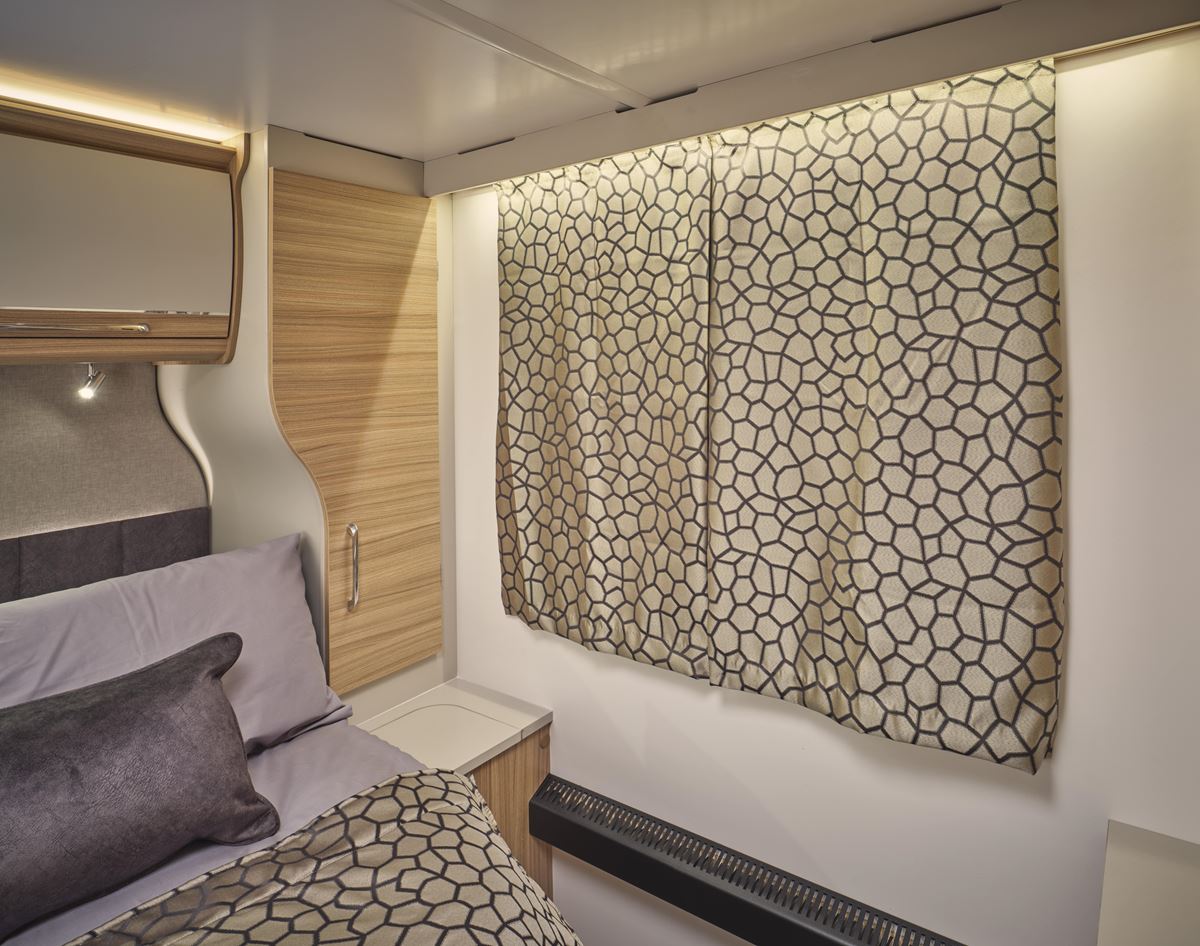 Unwind in your Alicanto Grande II caravan with the sumptuous Portobello curtain set. This traditional curtain set complements the pallet of soft mauve and cool grey tones.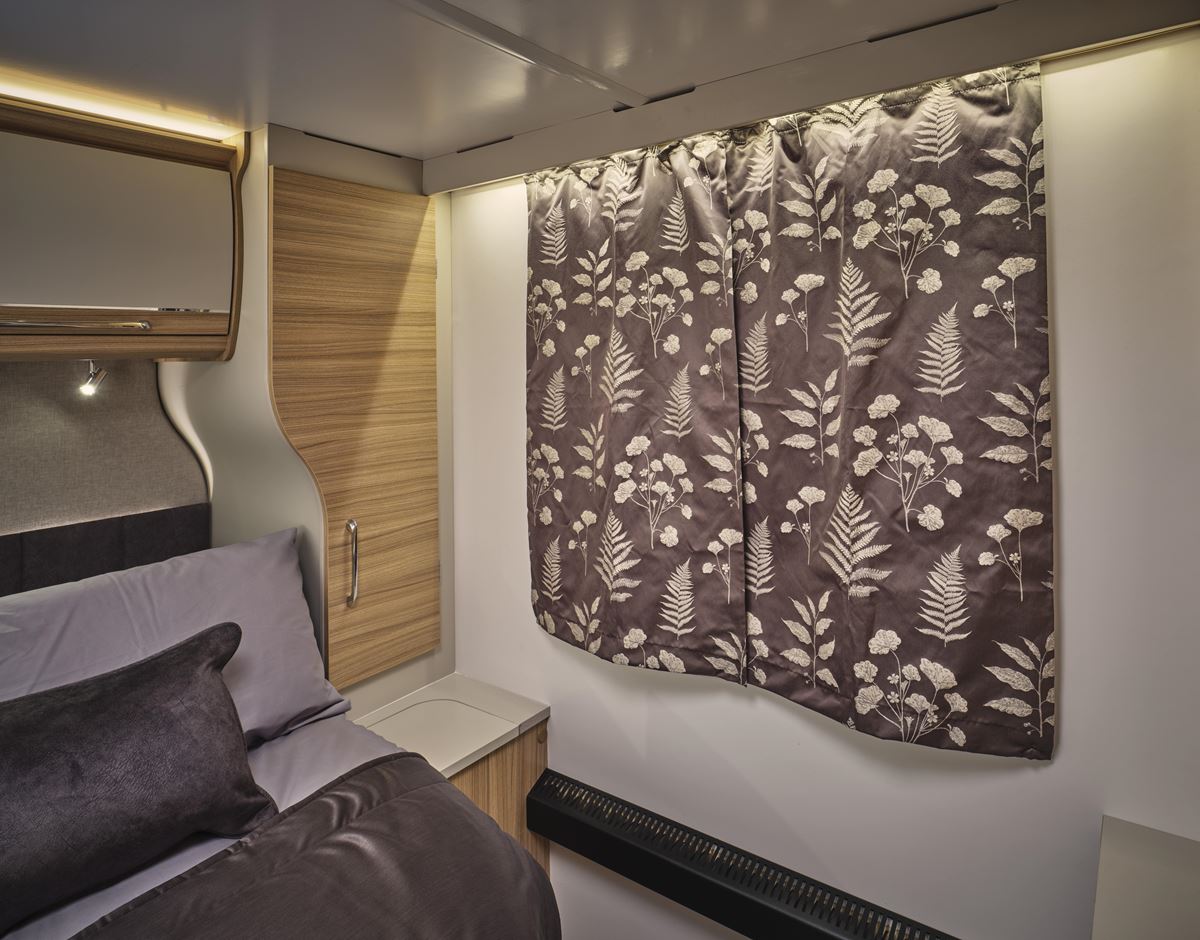 The optional Latimer curtains harmonize with the seductive colours and bold patterns throughout the Alicanto Grande II, creating a beautifully finished space, ideal for relaxing.
As the pinnacle of touring sophistication, protecting the elegant lines of the Bailey Alicanto Grande is of the utmost importance. Remove the fear of scratches and grime spoiling the front of your beautiful caravan with the range of tough towing covers from PRIMA. Handmade in Yorkshire, Tow Pro covers are ideal for safeguarding the stunning Alicanto looks. Our exclusive Bailey-branded towing covers are available in three options to suit your budget: Tow Pro towing cover, the Tow Pro Plus and the Tow Pro Elite, each design protects the front of your caravan perfectly.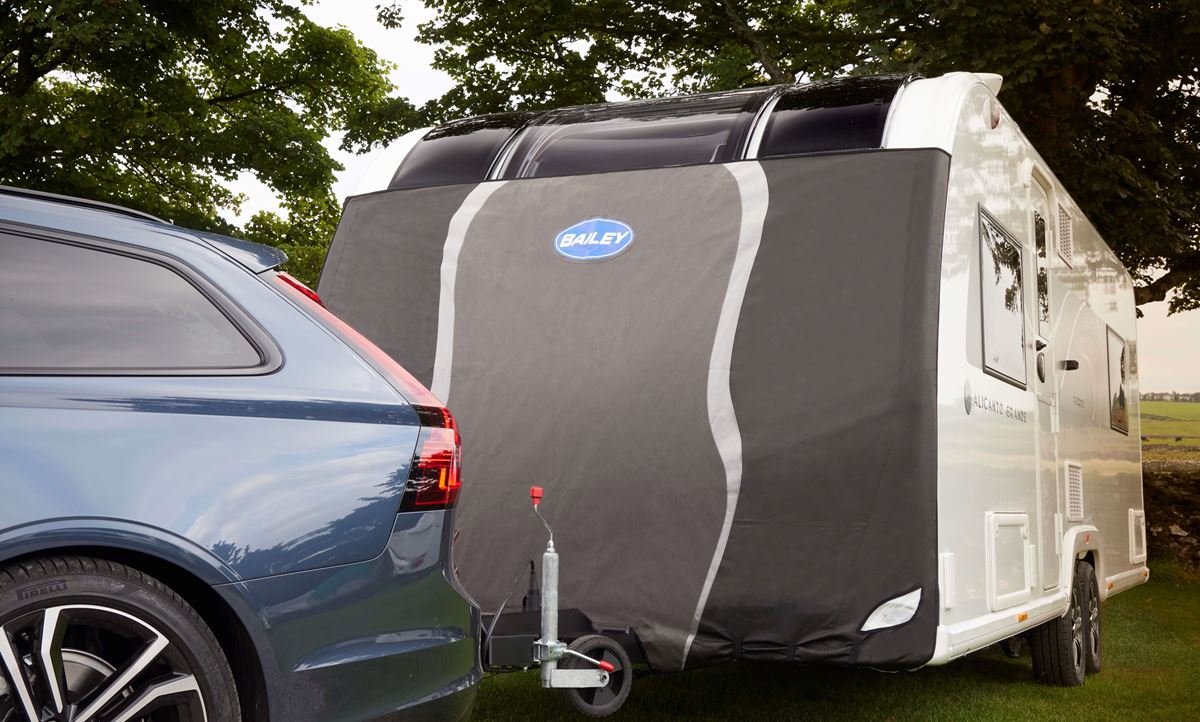 Exclusive Hitch Cover for your Bailey
While the premium-quality Bailey hitch cover completes the eye-catching Alicanto style, it's not just for show — as well as looking great combined with Bailey wheel arch covers, and the exclusive Bailey towing cover range, this heavy-duty hitch is as tough as they come! Made from heavy-duty woven material, this breathable weatherproof cover slips securely over the factory-fitted Al-Ko hitch protects all the hidden hitch mechanisms from harsh weather and damage, so you'll have a well-maintained and safe set-up for years to come.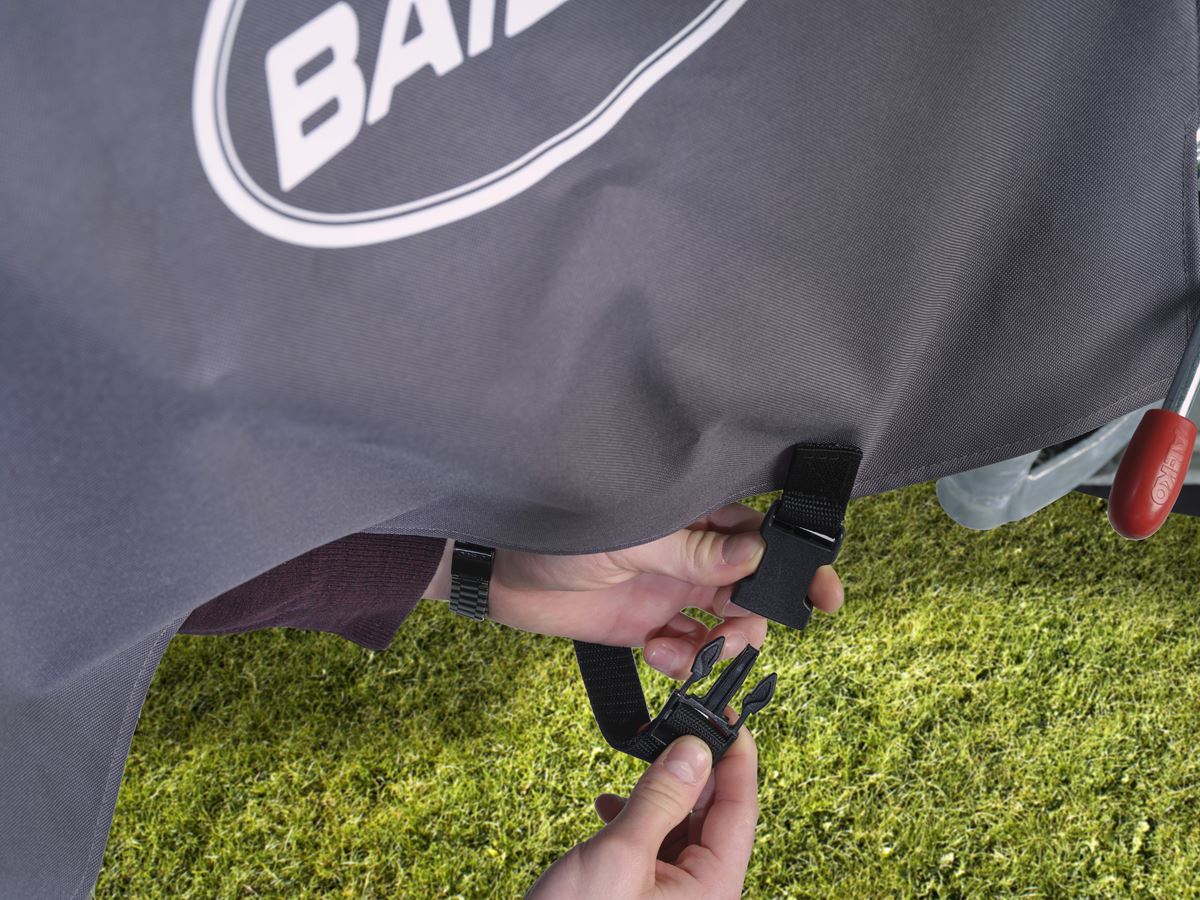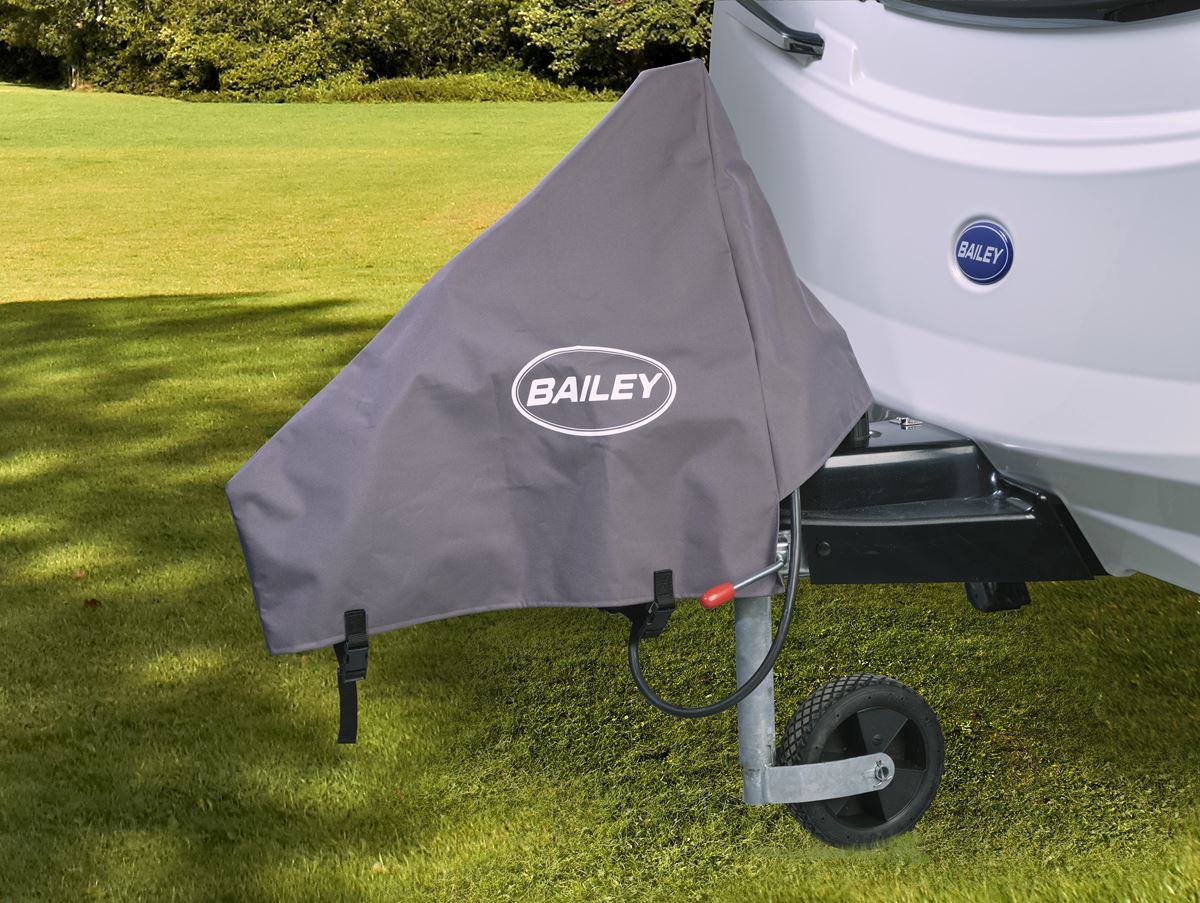 Specially cut to fit the Alicanto Grande II, this optional sticker is ideal if you prefer a frosted window in your caravan washroom. The semi-opaque decal has a soft white finish to allow light into the room while blocking the view for passers-by – a must-have for Alicanto owners who want extra privacy to relax.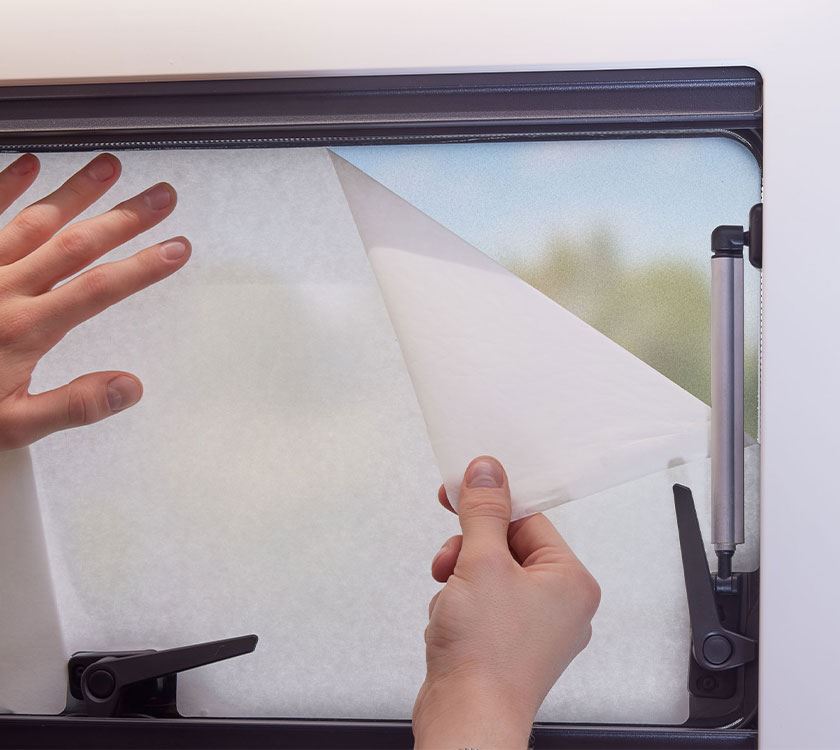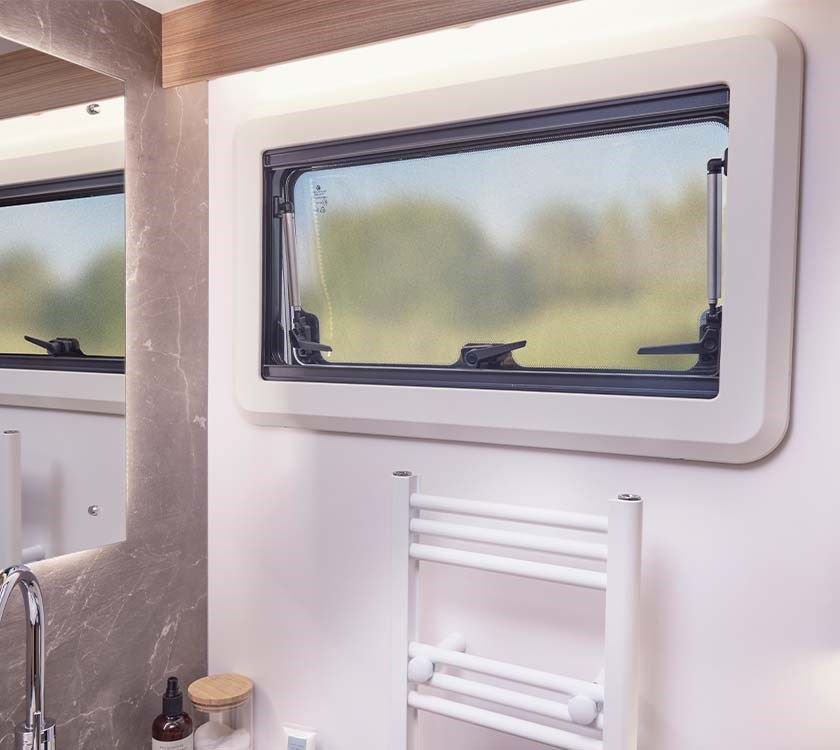 Avtex HD Smart TV for Caravans - Kick Back and Relax
The lavish Alicanto Grande II is factory fitted with WiFi from the get-go, so why not take full advantage of it with the Avtex 12V Smart HD television and enjoy a superior visual experience wherever you pitch up.
The Avtex Smart HD TV is designed for touring and allows you to watch, record, and pause live TV in glorious HD 1080p resolution. You can even binge on your favourite streaming platforms, such as Netflix, BBC iPlayer, Amazon Prime, YouTube, Now TV. Best of all, the easy set-up means you can connect through the regular aerial or satellite dish, and you can watch full HD TV without any extra tech equipment.
And the entertainment options do not stop there; connect wirelessly with Apple and Android devices to share photos, movies, and your favourite music.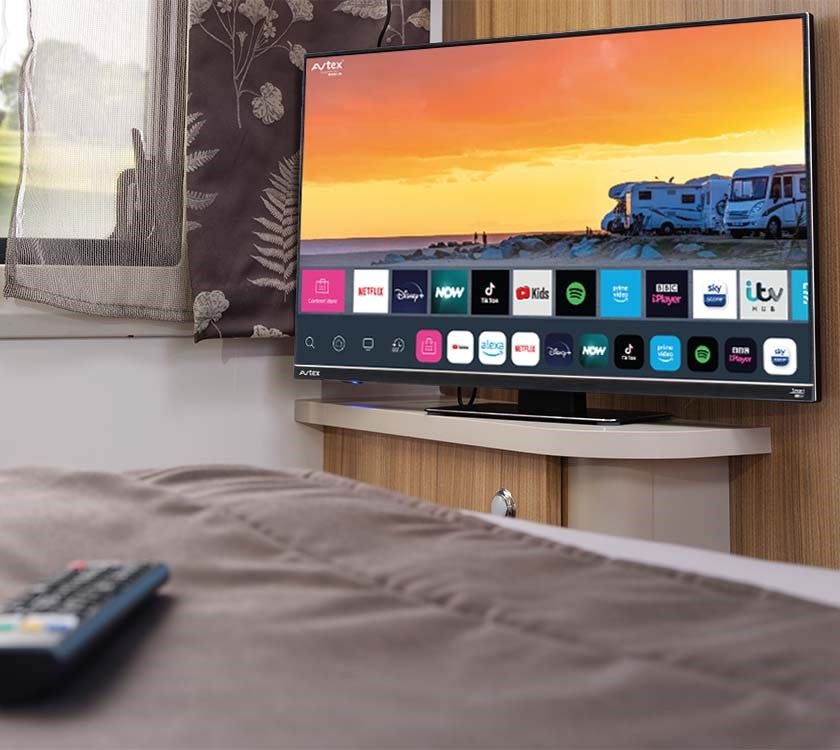 In-van Entertainment is a MUST — Get the Best Avtex 12V TVs
Avtex is the leading manufacturer of TVs and mobile entertainment specifically for the recreational vehicle industry. Each Avtex TV is perfected for caravan and motorhome use – designed for the ultimate picture from any viewing angle and built for reliability – to ensure you get the best quality picture possible, wherever you are in your Alicanto Grande II.