Caravan Sat Navs
Posted by:

PRIMA Team

Posted on:

Who would have thought, even 30 years ago, that you could attach a small device to your windscreen and use it to navigate virtually anywhere? With their host of high tech features, sat navs have transformed the way we get about and especially for caravan owners. 
Of course, there are plenty of sat nav horror stories around, including 67-year old Sabine Moreau's extraordinary 30-mile trip from her home to Brussels, which turned into a 901- mile odyssey to Zagreb, due to a sat nav failure! Of course, caravan drivers have their own potential nightmares to contend with, such as encountering a narrow gap or tight bend that leaves them helplessly wedged, with half the UK's bank holiday traffic behind them. 
Which is precisely why you need a specialist caravan sat nav.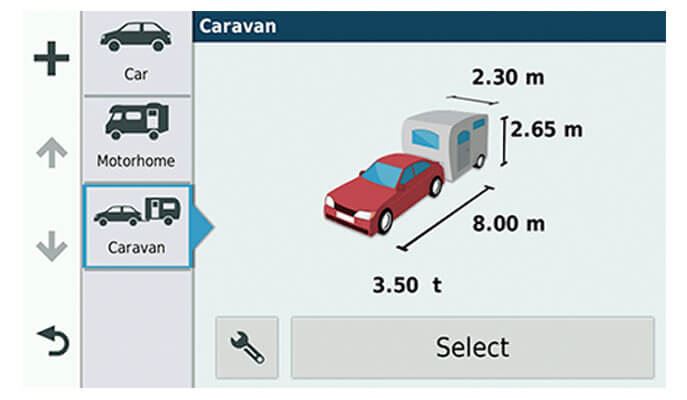 How Does A Caravan Sat Nav Differ From An Ordinary One?
If you buy a specialist caravan sat nav, you'll notice it's designed top to bottom with towing caravans, motorhomes, boats or trailer tents in mind.
The Avtex Tourer One is a case in point. Before you start out, programme your caravan and car dimensions and weight into one of the user memories and it will skilfully avoid tight bends, narrow lanes, weight restrictions and ridiculous gradients that could reduce your journey to tears!  Have a look at our previous Introducing The Avtex Tourer One article for more information on this sat navs features.  
Caravan sat nav manufacturers haven't been slow to add value either. Alongside the usual 'points of interest' you'll often find specialist information, such as nearby caravan sites, guides to their amenities and how they rate. Because sat nav systems are increasingly web enabled, they can support really advanced features currently in development, such as real-time campsite availability and booking. It's an exciting time for technology!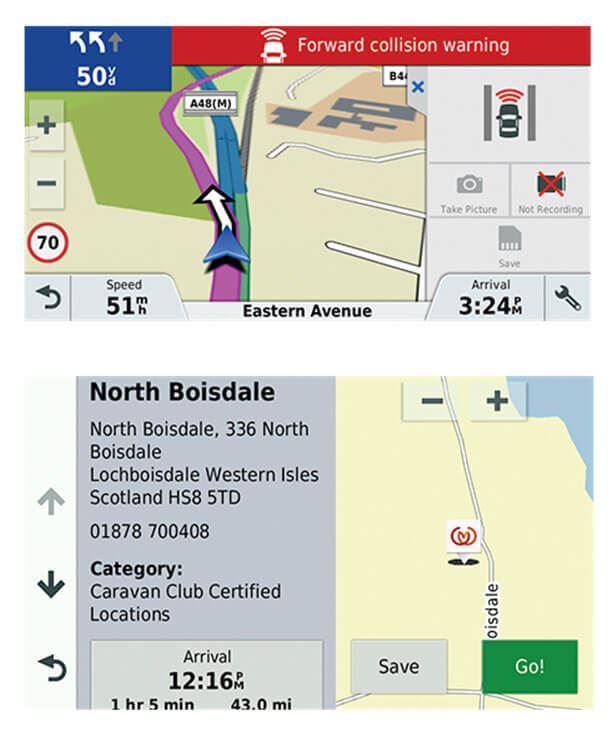 Caravan Sat Nav Features To Look For
Reliable maps and routing appropriate to your towing rig is by far and away the most important thing to look for, but there are other features available that will make your trip a lot more enjoyable.
It's always a good idea to anticipate what you'll need. Thinking of touring Europe? Then it's a lot simpler and cheaper to buy a 'European edition' sat nav. This bundles in all the maps you'll need, while sometimes adding very little to the cost. Look out for free lifetime map update offers too!
Another important consideration is processor speed. If you're in an unfamiliar town and go wrong, the last thing you need is to be approaching the next junction with the caravan sat nav still replotting your route. Newer models are generally more powerful, although any current quality product should be up to the job.
If you want to avoid traffic jams, get a sat nav with live traffic updates built in. These hook up to live traffic data either direct or via your mobile phone and will advise you if the route ahead becomes blocked. It can then replot a route for you around the trouble.
This service, together with speed camera warnings, is often offered on a subscription basis, so paying a few tens of pounds each year is a (worthwhile) cost of ownership.
Sat nav screen size may be more of an issue for motorhome drivers, where the unit might be further away, but it's always a good idea to check legibility and also screen contrast if you're going to be driving in sunnier climes.
The display itself will have its own features, such as junction layouts or 3D landmarks, as well as more down to earth stuff such as time, date and miles still to go. You can often configure these to your needs.
Lastly, voice commands can be very useful if you need to change route while driving or find a point of interest. Even a passenger will find it tricky to enter information onto the touch screen in a moving vehicle. Most premium products offer decent voice control.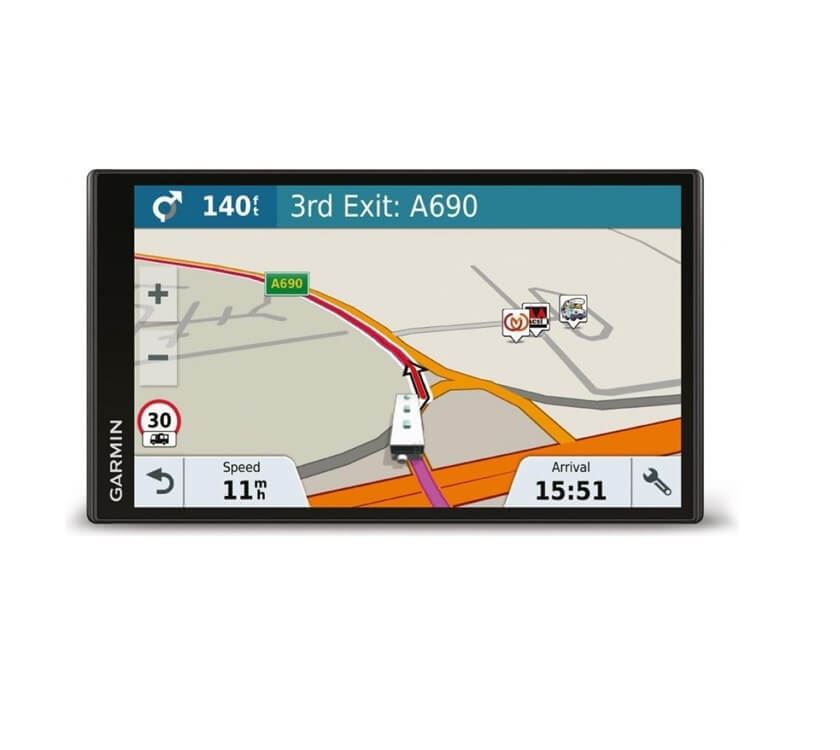 Additional Caravan Sat Nav Features
Some caravan sat nav systems support hands-free calling. Simply hook up your phone via Bluetooth and you can use the sat nav built-in speaker and microphone to make calls. 
There may also be the facility to add a wireless reversing camera to the system, using your caravan sat nav as a monitor to see what's behind. Check with the supplier that the wireless range is adequate for a caravan, although it's a very useful addition to your car.
On the subject of sat nav connectivity, newer models are often Wi-Fi enabled, so you can update your maps without having to plug into a computer. Just watch your costs if you're paying for your bandwidth by the megabyte.
Beyond this, there are likely to be all manner of useful features and user settings on the sat nav software. Just don't be like the bungling getaway driver who saved all the locations of the banks he went on to rob, efficiently linking him to the crimes!  
Shop for the perfect caravan sat nav in Prima Leisure stores and also available online.