Caravan Storage in Isolation
Posted by:

PRIMA Team

Posted on: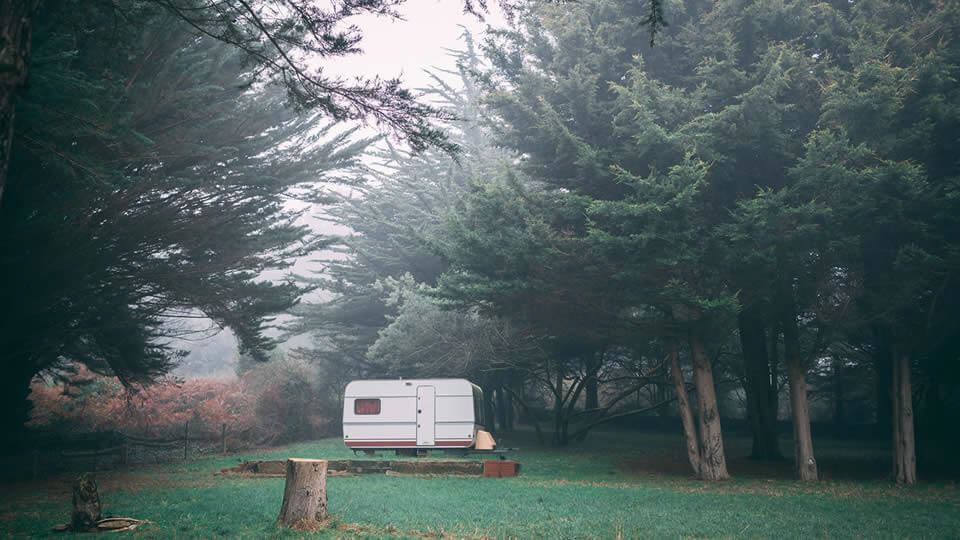 In these unprecedented times many Easter and Spring holidays are now postponed until later in the year. The caravan or motorhome may have been prepared ready for the upcoming getaways, but it may have to wait until July before the next outing (check the Caravan and Motorhome Club and Caravan and Camping Club for latest updates).
For many of us, it might be too late to visit our caravan in storage, but if you keep your vehicle on your drive, there are a few steps you can take to look after your caravan in its unforeseen storage state at this time of year. Treat this time as if you are storing the vehicle for winter. However, there are a few elements we should pay specific attention right now.
The biggest issue at this time of year is the weather and how unpredictable it is. Right now, it's warm and sunny, but at night there is a strong possibility of frost. So, for the sunny days, open the blinds and shut the curtains. This will allow warm air to easily move away from the windows and circulate inside the vehicle. For the cold nights, the water systems should remain drained down. Taps and drain down valves should remain open.
Another consideration with the weather are rain and wind, both can be quite common during spring, so make sure your vehicle is secure. If you are storing a caravan, pitch the nose of the caravan slightly higher to encourage rain to run off the roof and down the back. If, however, you are securing a motorhome, use ramps on one side of the vehicle to create a water run-off, and reduce water pooling on the roof. Make sure all rooflights and skylights are closed correctly and if you are using a cover, make sure its tight, secure and fitted correctly.
The sun can be quite bright too and to prevent any UV damage consider covering your tyres if they are likely to have direct sunlight on them. Bailey wheel covers are designed to protect from UV radiation so if you have one, ensure it is fitted securely. Otherwise you can also use a bin liner to cover the tyres - this will also prevent UV damage and reduce the risk cracking on the sidewalls.
Remember to retrieve items such as toilet rolls, shower gels and medication that can be used at home during the next few weeks, and any food items that are stored inside should also be removed. This will reduce attention from rodents and can be utilised at home too. Make sure the fridge door is open, wedge a tea towel in the freezer compartment allowing air to circulate and reduce the build-up of mould and bad odours.
Test the alarm make sure the battery has a good amount of charge. If you have a solar panel installed, the bright sunny days will be able to supply a good charge into any installed leisure battery.
Finally, the last and most important point is to not lose hope. Look forward to the summer when the touring season can start again and warmer weather, longer days will be ready and waiting for us all.