Put a spring into your caravan cleaning with PRIMA Leisure!
Posted by:

PRIMA Team

Posted on: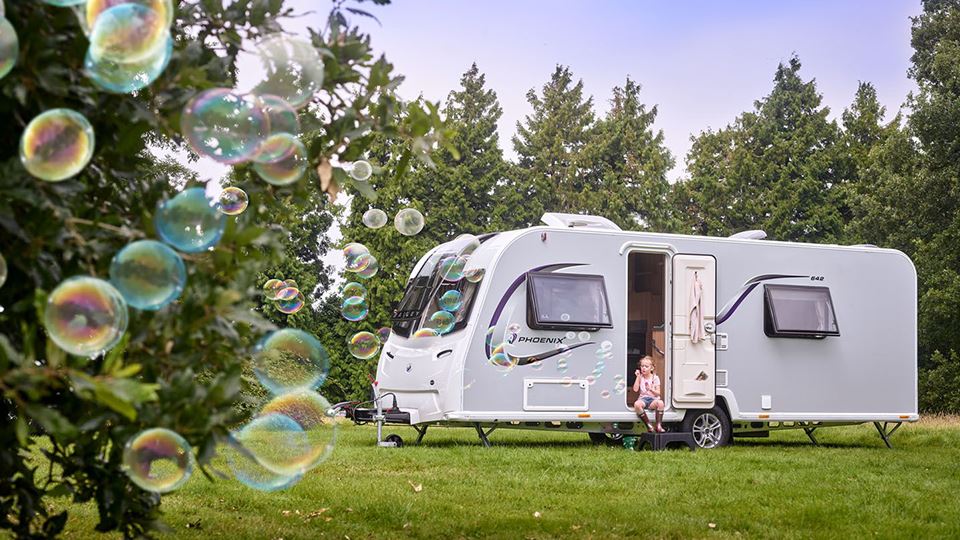 Get your set-up gleaming ready for the new season with our guide to the best caravan cleaning products.
The PRIMA guide to caravan cleaning
After months of winter inactivity, your caravan or motorhome is screaming for a clean, no matter how well you have buffered it from the elements. And what better time to undertake a good caravan clean-up than the traditional spring clean?
Take it in your stride and enjoy polishing it up to an envious gleam with our selection of motorhome and caravan spring cleaning products, all made to make easy work of cleaning up your 'van in time for summer.
What is the best way to clean your caravan?
This depends on your personal preference but always, always give yourself plenty of room around the perimeter of your caravan. You will need it. That space will give you room to manoeuvre yourself, and your ladder, into all those hard-to-reach awkward areas.
Caravan exterior cleaning
There are plenty of caravan exterior cleaning tips out there, but our favourite is work from the top down. The roof takes the brunt of the British weather so will need a lot of attention. It also means any dirty run-off will not ruin the hard work you've already put in! Another good tip is to lower one end of your caravan, so the roof stands on a slight slope. This stops pooling and enables dirty water and suds to run off in a controlled direction without splashing and dripping randomly.
Exterior caravan cleaning products
These are the cheerleader products that inspire those admiring gazes as you pull up to your pitch –the ones which not only shine your caravan or motorhome but protect and care for it, too. These should be used for the first big wash of the season to get rid of the winter grime, and any grubby residue from last year.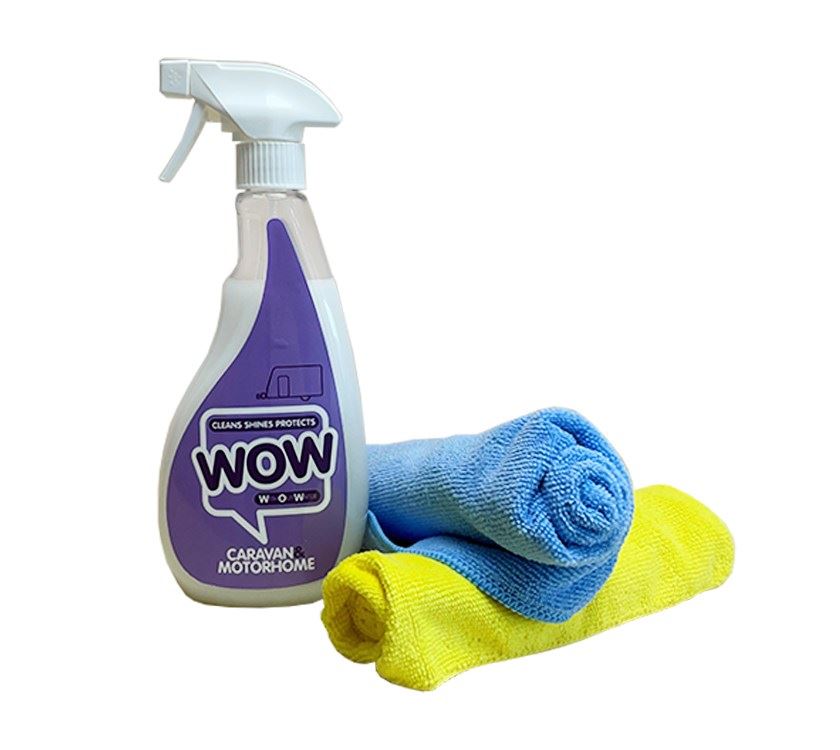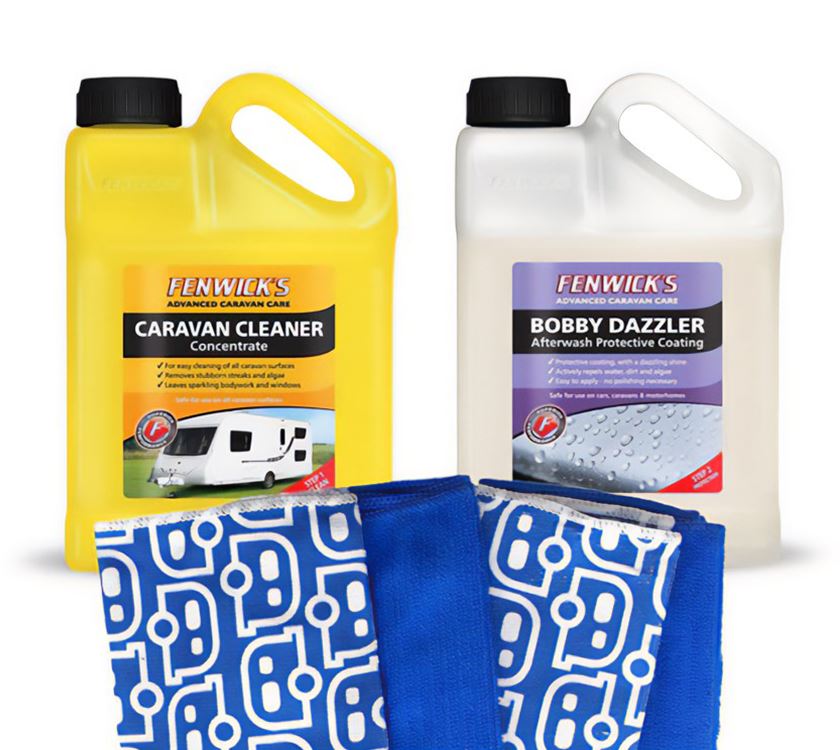 The best waterless caravan cleaning products in Europe – WOW starter pack
Named by Auto Express as the best waterless wash in Europe, WOW is the eco-friendly and biodegradable cleaning spray that saves water and creates a showroom shine in seconds. With WOW  you will not need buckets of water, sponges, or polish.
This small 500ml spray bottle is enough to clean a family car four times over, and it's so easy to use – just spray it on and wipe it off for a brilliant finish, that's it! With this starter pack and 500ml refill available, you have everything you need to keep your caravan and conscience clean!
Fenwick's caravan cleaner & bobby dazzler bundle
Available in a price saving Fenwick's caravan cleaning bundle with the Fenwick's Bobby Dazzler and two funky microfiber cloths, this cleaning concentrate is enough for up to 40 washes and effectively removes black streaks, algae, moss, fungus and road and traffic grime.
Once the hard graft is done, rinse with Fenwicks Bobby Dazzler for a protective coating against new algae and mould growth and a sheen that defends your van against road traffic film, salt spray, and even acid rain!
Auto Glym professional finish for your towing vehicle
As the manufacturer of professional products for the automotive industry, AutoGlym knows a thing or two about stunning bodywork. Their deep cleaning and ph-neutral Bodywork Shampoo Conditioner is a low-foaming shampoo that leaves a spectacular streak-free finish. Check out the rest of the Auto Glym range and discover why Auto Glym has been at the top of its game since 1965.
Dry Sparkle quick, clean and chemical-free
Dry Sparkle is the convenient and powerful waterless caravan wash you can keep in your glovebox. Simply spray it on and wipe it off for a long-lasting gleam. Safe to use on all bodywork, the unique formula contains powerful polymers that leave a protective film to keep your 'van shining. Available in specially formulated caravan or motorhome starter packs, now you can wash, polish and protect your caravan or motorhome wherever you are.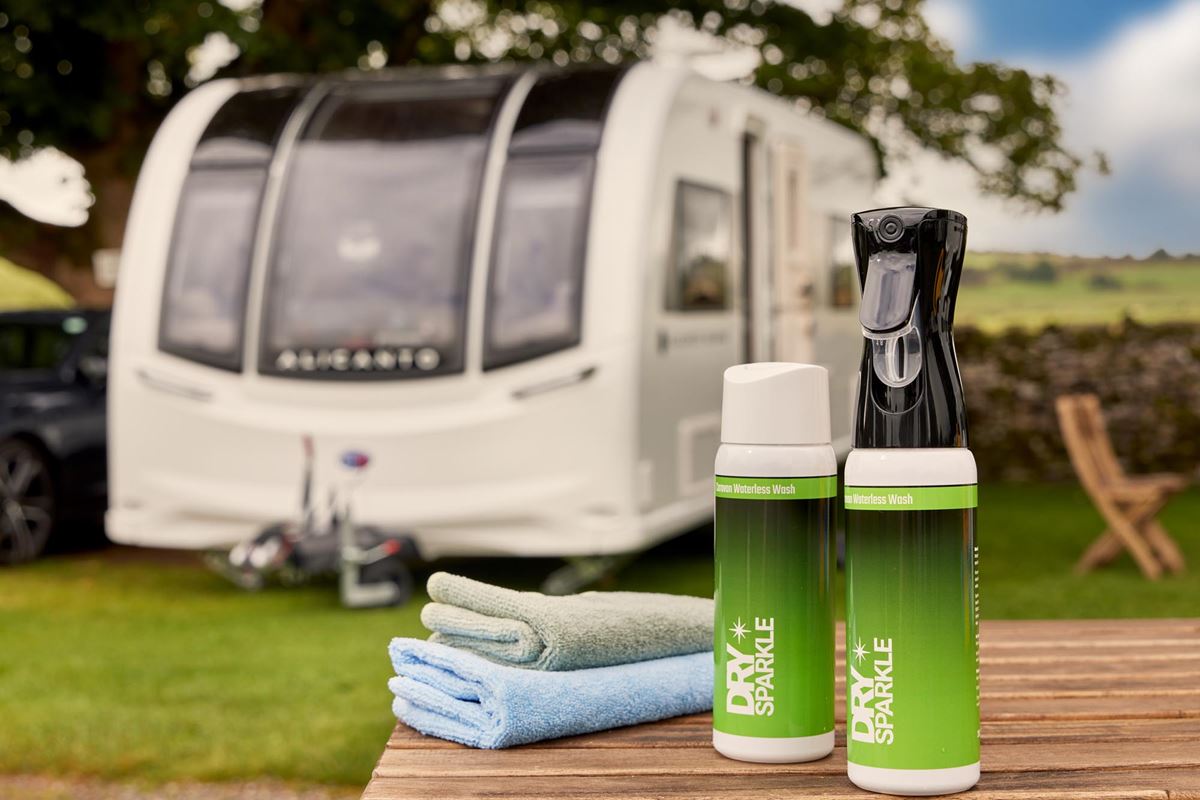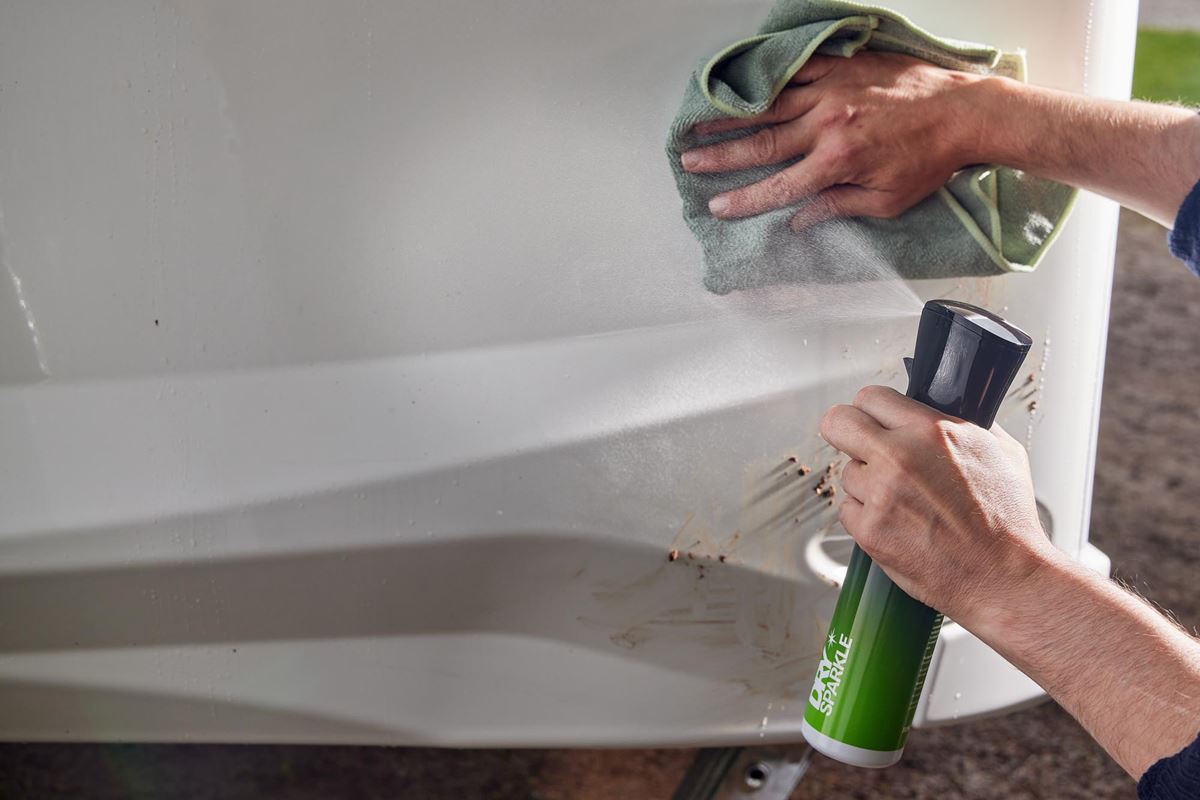 Interior caravan cleaning
When you step into your 'van, you want that 'just right' feeling. And that is the thing; that feeling is achieved before you leave. There is nothing worse than a perfectly wrapped empty box.
Getting the interior clean after storage might not be as hard going as cleaning the exterior, but it will certainly need a freshen-up before, and during, your trip.
Check out our Spring Cleaning section for a selection of upholstery shampoo, sweet-smelling Thetford bathroom cleaners, and a handy 12V vacuum cleaner to make your mobile home perfect.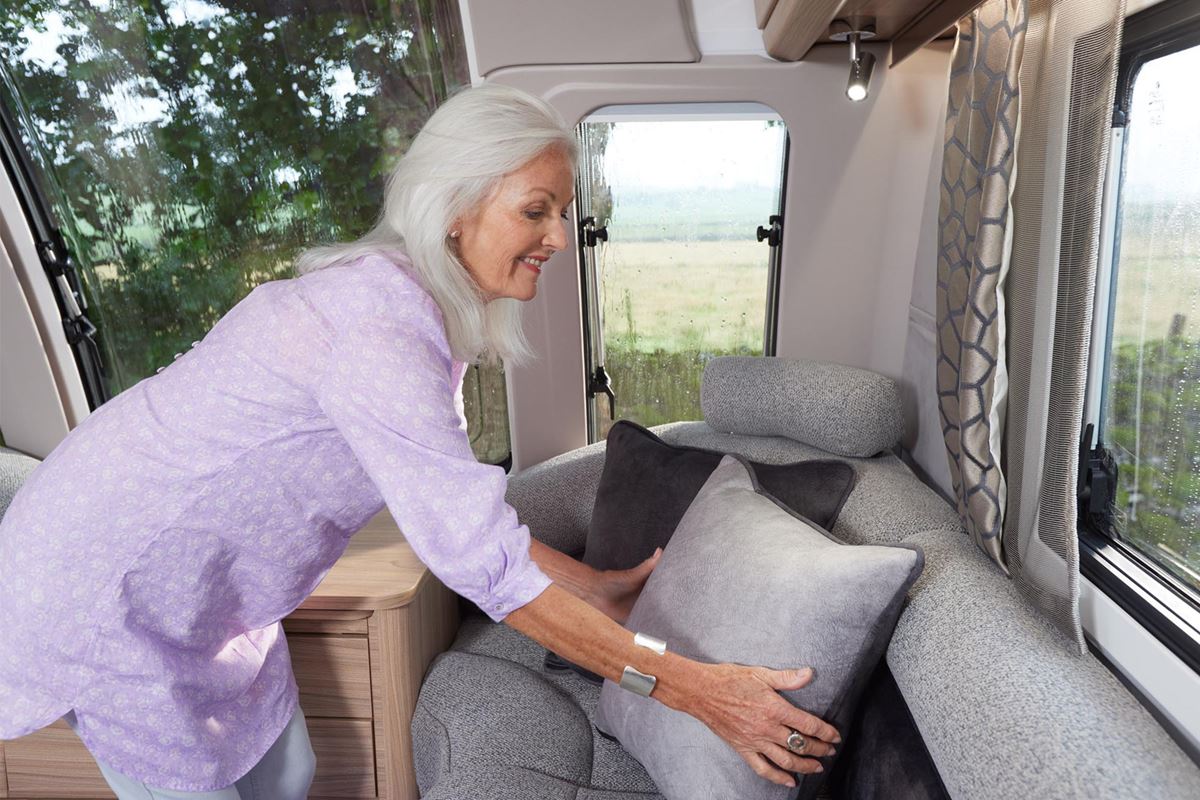 Caravan Toilet Chemicals
After being sat for months on end the main cause for concern is the toilet. Cassette toilets need special caravan-standard chemicals to maintain to cleanse the bowl and tank. So, why not choose the best? Thetford toilet chemicals have been formulated to clean and protect cassette toilets without damaging any internal parts. This can be a complicated area, learn more by reading our guide to toilet chemicals. 
For a complete spring clean to really match the beautiful caravan-wrapping, the other option would be to install a whole new unit with a Thetford Fresh Up kit for a 'just bought' feel. Read our guide to choosing the correct Thetford Fresh Up for your caravan or motorhome here. 
Have you started your spring caravan cleaning routine yet? Visit the PRIMA Spring Cleaning section and get a head start on the summer season!