Whale Easi-Slide Exterior Sockets
Posted by:

PRIMA Team

Posted on: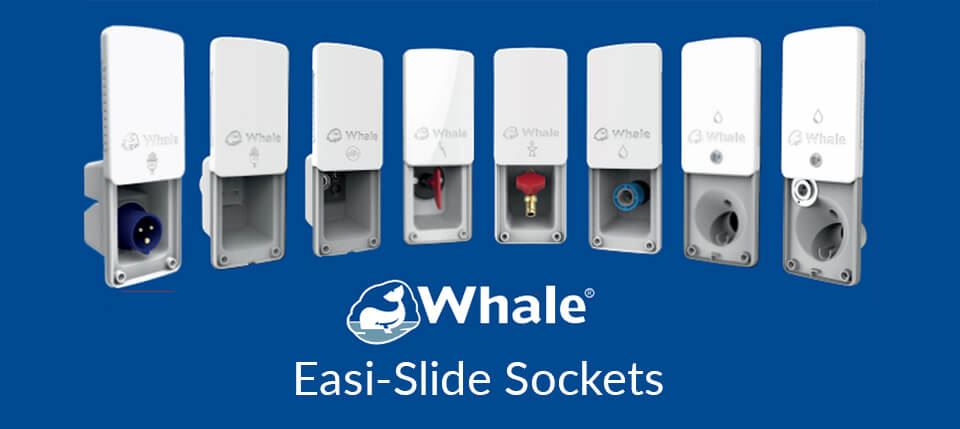 There are sockets all over the exterior of your caravan or motorhome. Electrical, water, BBQ, all sorts. Traditional sockets come with a flap style, hinged cover which can become damaged over time, especially if the cover gets taken by a strong wind. The covers can also look odd when sticking out over the socket, creating a bit of an eye-sore when you're sat out in your awning. The good news is that the flap hinged cover is no longer the only option for your Whale sockets.
Whale have come up with the new Easi-Slide Sockets which look slick and stylish whilst also being practical and intelligent in their design. Manufactured in the UK and with many different varieties of socket to choose from, you've got plenty of ways to upgrade the sockets on your van to the latest Whale has to offer.