Winter Caravanning Accessories
Posted by:

PRIMA Team

Posted on: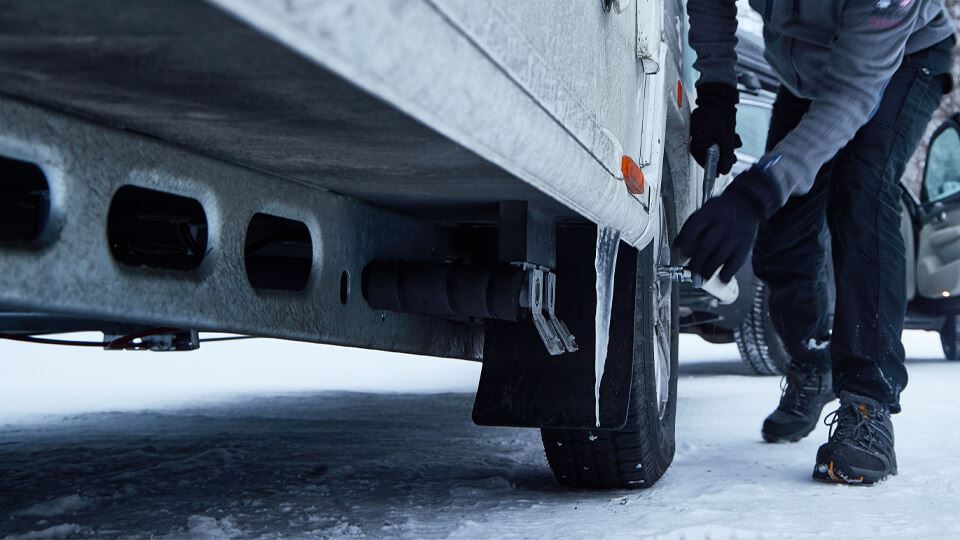 Have you discovered the joys of autumn and winter caravan touring yet? Or maybe just about to embark on your first autumn outing? Check out these caravan accessories that can make your trip as relaxing as your glorious strolls.
Winter Caravanning
Winter caravanning and autumn touring can be a welcome respite from the hectic summer season; and if the conditions are right, absolute heaven!  With calmer sites and quieter attractions, both largely family-free, you can expect to have all the space and freedom that touring is all about! And that's without even mentioning the magnificent landscapes to explore as summer slips hazily into glorious autumn. 
At PRIMA Leisure, we know the first step to tranquil winter caravanning and a stress-free journey is to winterise your caravan. So, if you are among the growing surge of campers who appreciate the quieter months, see our range of winter caravan accessories to help you ease into cosy campsites, seductive sunsets, and crisp autumn days.
Take the headache out of traffic with caravan towing mirrors
While quieter winter campsites are the dream, unpredictable conditions are the reality. And while there's no doubting the stress of towing in traffic at the best of times, add to that all the commuters returning to the road and scurrying about to beat the rush hour, the glaring light of the sinking sun, plus the fickle road surface; the road can a tense place to be. So, make sure you have the best view of the road possible when towing in autumn with a reliable set of  towing mirrors  to help ease the pressure. Try Milenco's new Grand Aero Platinum Mirrors which have been completely re-engineered to give the widest and most stable rear view possible and take the stress out of towing.
If you're touring in your motorhome a wide-angle blind spot mirror attached to your existing wing mirror gives you a clear view of all that's going on around you, even when parking up.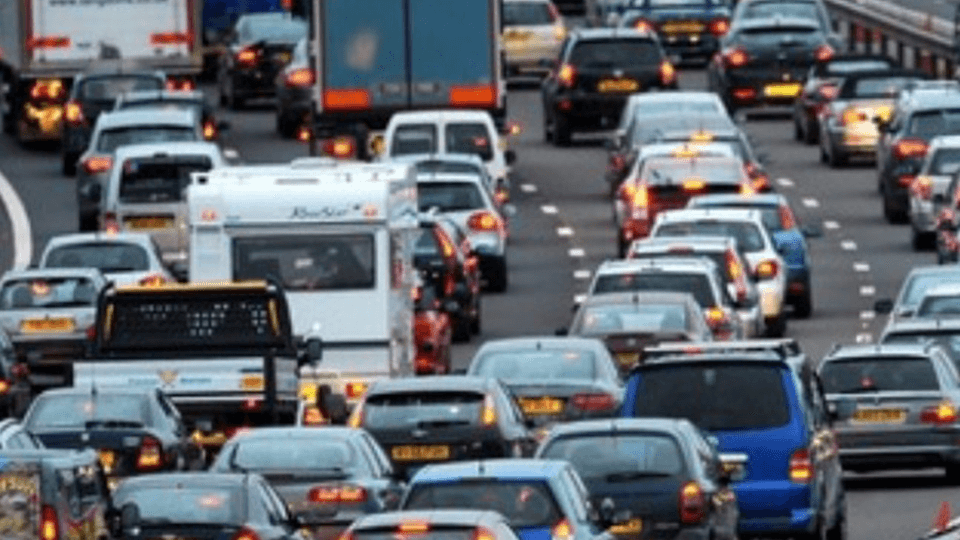 Keep your caravan clean and mud-free
Be prepared for some unpredictable winter weather. It sounds obvious but the colder months are never going to be 100% dreamy days of clear skies and crisp, clean air.
Mud will be involved.
Whether pooling outside the door or gathering underneath the pitch, mud finds a way to be a nuisance. First off, for a quick and hassle-free clean, pack the amazing Dry Sparkle Starter Pack to get rid of any road-grime on your van and you'll be the envy of the campsite in no time at all. While once you're sited, settled, and found your bearings, you can easily evade the troubles of muddy puddles with a weather-resistant Giant double caravan step  and climb safely into your sanctuary without splattering the entrance with muck!
Don't get stuck in the mud
The far more serious fear is your van sinking into the soft, muddy ground. Kit yourself out with a set of Milenco tyre savers and sturdy corner steady feet  and create a stable surface for your caravan or motorhome to settle on, and relax; safe in the knowledge that your outfit is as solid as a rock. 
Both gadgets have a broad footprint to spread the weight of your outfit over a wider area and prevent any subsidence and keep your caravan level in the soft ground; so even if you leave it unattended all day while you go exploring, it will be exactly as you left it. 
While nobody can control the weather, you can save yourself all the slipping and wheel spinning with a set of heavy-duty Milenco Lattice Grip Mats and banish the woes wet weather brings. Unlike conventional barded grip mats, the unique lattice design of these extra-large caravan grip mats can be clipped together to make a huge, anti-slip surface creating all the traction you need to beat the wet conditions and make your escape smooth and spin-free.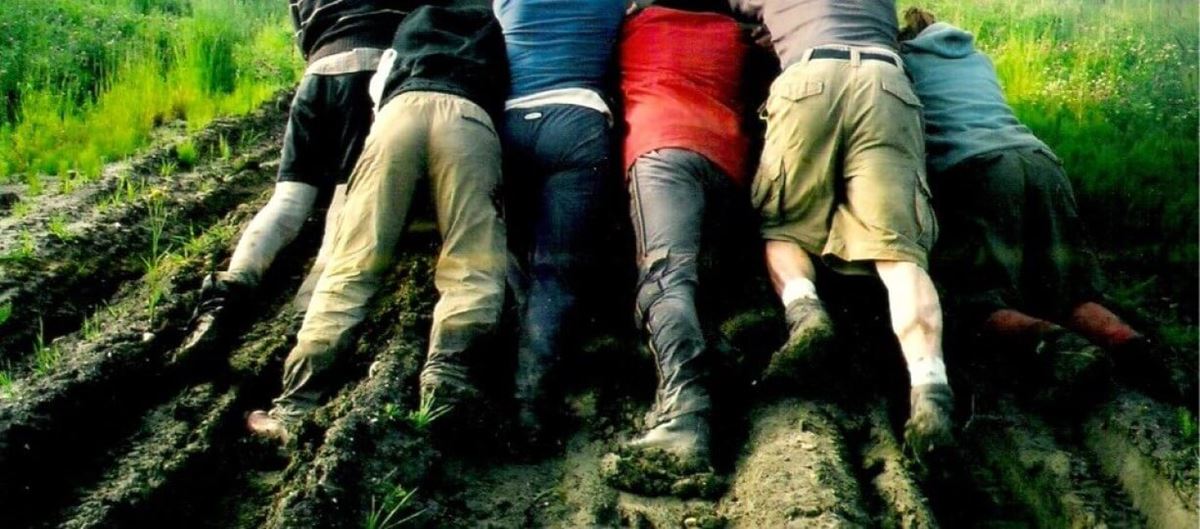 Get stuck in!
One of the best parts of winter caravanning is the sense of community, so if you see anybody in need of assistance; don't be shy, get out of your van and offer a helping hand. You might have just the bit of kit or the experience needed to rescue somebody's trip!